Encore Capital Says It Won't Go Private, Despite Lagging Stock Price
Monday, March 12, 2007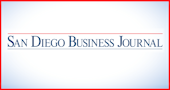 Encore Capital Management, which buys large amounts of credit card debt and then tries to collect the money owed, said it's given up on selling or going private.
The firm announced the decision with the release of its financial results Feb. 28, which culminated an evaluation that began in June.
At the time, Encore said it believed the company was undervalued in the market.
Apparently, the market wasn't impressed then, and is even less impressed now, based on how Encore's stock has fared.
Traded under ECPG on Nasdaq, shares fell along with practically everything else in late February to below $10, after the quarterly results were released. But the stock had already been declining for much of the year. It closed March 5 at $9.30. About a year ago, it traded at twice that amount. Its 52-week range was from $8.87 to $17.92.
It probably didn't help Encore that its 2006 profits weren't as fat as in 2005.
Last year, Encore reported net income of $24 million, down from $31 million in 2005. On the plus side, revenue last year was up 15 percent to $255 million.
Efforts to diversify Encore's business last year, including the purchase of bad health care debts, cut into profits, the company said.
Encore's board also announced a stock repurchase program this year in which it may buy back up to $50 million in stock and senior notes. But that hasn't staved off the slide in the stock.
Encore had 893 employees as of Dec. 31.
- - -
Pico Shares Take A Bath: Pico Holdings Inc. was among the local public companies whose shares took a plunge last month in what analysts said was a natural correction in the market.
The San Diego-based holding company has two subsidiaries, one that holds water rights and another for mining operations.
It's the unit for water rights that has gained a lot of attention in recent years as development in the West has run apace, especially in two states where the rights are located, Arizona and Nevada.
Beginning in January, shares rose by about $10 to reach a high of $47.75 on Feb. 22, but about a week later, the stock gave back all of that gain, and closed at $36.58 on March 5.
While the falling market may have added momentum to the loss, one reason for the decline was more likely the news that Pico was going to sell 2.8 million shares of additional stock to institutional investors at $37 per share.
After costs, water development unit Vidler Water Co. should get $100 million. Pico said it will spend the funds to acquire water rights for future groundwater development and to build infrastructure to expand and develop storage of the water in the Southwest.
"As growth continues to occur in the Southwest, demand for scarce water resources increases," said John Hart, Pico's chief executive officer and president.
- - -
Kintera's Gruber Resigns: Kintera Inc.'s embattled founder, Harry Gruber, resigned as CEO on March 5, ending efforts to force him out of the corner office by shareholders.
Gruber, who also gave up the titles of chairman and president, still retains a seat on the board of directors. He owns 11 percent of the company.
Gruber's brother Allen, an executive vice president, had resigned from the board last month, but remains as executive vice president.
Kintera's board appointed Richard LaBarbera as the new CEO. A veteran Silicon Valley executive, LaBarbera was named president in February. He had been previously hired as chief operating officer.
In recent weeks, a growing number of shareholder groups sent letters demanding that Gruber step down.
They cited the company's lack of profits since its founding in 2000, a series of dilutive financings, escalating costs, particularly on the number of employees, and inaccurate and false financial guidance.
As the controversy swirled surrounding Gruber, company shares, traded under KNTA on Nasdaq, closed March 5 at $1.70. The 52-week range was $1.06 to $2.40.
- - -
Accredited Shares Sink On Subprime Woes: Shares of subprime mortgage bank Accredited Home Lenders Holding Co. plunged 26 percent March 5, along with other companies in the sector, as fears about the economic health of the industry grew.
Traded on Nasdaq under LEND, shares of the firm that makes home loans to borrowers with flawed credit histories sank to $16.06 in heavy trading.
Reports of a federal investigation into Irvine-based New Century Financial, plus downgrades to Accredited's stock by two analysts, helped knock the price down.
However, in early trading March 6, LEND regained some of the losses and closed at $17.58.
- - -
HomeFed Corp. Profits Drop: It maintains a corporate profile about as high as a slug, but HomeFed Corp., a housing development firm based in Carlsbad, continues to rack up nice profits, albeit not as great as it was doing in the prior year.
For 2006, it reported net income of $17 million on revenue of $69.4 million. That compares with net income of $31.8 million on revenue of $107.9 million in 2005.
HomeFed, a real estate development entity formerly belonging to failed HomeFed Bank, has two main residential projects, San Elijo Hills in San Marcos and Otay Ranch in Chula Vista.
Shares of HomeFed were trading above $70 last year on Nasdaq, but in recent months have been on the decline. On March 5, it closed at $62.15, giving it a market capitalization of $514 million.
- - -
ImageWare Plans To Raise Capital: ImageWare Systems, a San Diego maker of security software, said it plans to sell up to 2.47 million shares of common stock at a price of $1.57 per share to raise $3.8 million.
In the proxy circular, the company said it had an accumulated deficit of $68.8 million from a string of net losses. ImageWare has been notified that its stock will be removed from the American Stock Exchange this year unless it can bring its shareholders equity up to minimum standards.
In November, ImageWare raised $2.5 million in a private placement offering, but the company still has a ways to go before it meets the minimum capital requirements.
Chief Financial Officer Wayne Wetherell said Amex officials said the shareholder equity target is $6 million. As of the latest quarterly report, shareholder equity stood at $109,000.
The company submitted its capital raising plan to Amex, and intends to meet that target by November, Wetherell said.
- - -
Leap Market Cap Grows: Leap Wireless International Inc. lost $39 million in its fourth quarter, but showed a net gain of 262,000 new customers.
Investors preferred to focus on the positive news and pushed up shares, traded under LEAP on Nasdaq, to above $67 for a brief time last month before it came back down to above $65 March 5.
That put its market cap well above $4 billion, or fifth largest among all San Diego public companies. The top four are Qualcomm Inc., Sempra Energy, Science Applications International Corp. and Amylin Pharmaceuticals Inc.
Please send any news of locally based public companies to Mike Allen via e-mail at mallen@sdbj.com .