Luce Forward Partner Wins Seat on Tenants-in-Common Association Board
Monday, March 5, 2007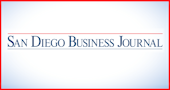 Darryl Steinhause, a partner with Luce, Forward, Hamilton & Scripps LLP, was elected to a one-year term on the board of directors of the Tenants-In-Common Association. The association is a national trade group representing professionals involved in providing multiple-owner investments. Steinhause created the legal structure of a modern TIC syndication transaction 10 years ago, a model now used nationally. Through the model, small real estate investors can purchase fractional interests in property, allowing investors to take advantage of the tax-free exchange rules.
- - -
Co-Chairman Chosen: Amar Thakur was named co-chairman of Sheppard, Mullin, Richter & Hampton LLP's IP practice. Thakur is a partner in the intellectual property litigation and technology transactions practice group with Sheppard Mullin's Del Mar Heights office. His litigation experience includes representing large technology companies in life sciences, telecommunications, medical devices, software and semiconductors industries in patent, trademark and commercial disputes. Thakur has represented Broadcom Corp., Northrop Grumman, Sony Online Entertainment, Sony Ericsson, State Fund, Verus Pharmaceuticals, Xifin and Yahoo.
- - -
The Right To Know: The American Civil Liberties Union of San Diego and Imperial Counties hosted a conference on privacy rights, immigrants' rights, death penalty and presidential abuse at the California Western School of Law on Feb. 24. The conference featured keynote speaker Mike Farrell, an activist and actor who appeared in the long-running TV series "M*A*S*H." The ACLU appointed three new board members during the conference: Wade Harb, a retired business executive; Mark Niblack, a retired medical doctor; and Carl Poirot, a former executive director of the San Diego Volunteer Lawyer Program.
- - -
Minding Their Manners: Law school students are learning critical thinking skills and studying human rights law, legal research, intellectual property, contracts and even proper etiquette.
Thomas Jefferson School of Law's Career Service Office and a student committee hosted an "Etiquette Dinner" on Feb. 15 at the Hacienda Hotel in Old Town to teach good table manners to job hunters because many interviews take place at lunch or dinner.
Marie Betts-Johnson of the San Diego-based International Protocol Institute of California instructed students on proper business etiquette when dining.
- - -
Local Project: Tenant improvement construction was completed on the Del Mar Heights office of Sheppard Mullin. A $4.6 million remodeling project on the 52,000-square-foot office was handled by San Diego-based Johnson & Jennings General Contracting.
- - -
Branching Out: Susan D. Nattrass has expanded her private practice with an emphasis on forming and operating limited liability companies and estate planning. Nattrass recently sold her half of spaViolet in Cardiff-by-the-Sea in December to focus on business law. Previously, she served for two years as general counsel for Yes Television Inc. and as counsel for the local Law Office of Dougherty Hildre & Haklar.
- - -
Funding Scholarships: A donation from Lisa and David S. Casey Jr. to the University of San Diego School of Law will be used to help establish a Trial Advocacy Scholarship fund. Casey is a senior partner with Casey Gerry Schenk Francavilla Blatt & Penfield LLP and a past president of the Association of Trial Lawyers of America. He is a third generation attorney and has spent 30 years practicing law in San Diego. The scholarship was named after his late father, David S. Casey, a litigator who founded Casey Gerry 60 years ago.
- - -
Free Info: LawInfo, a provider of public access to attorneys and free legal resources on the Web, has signed a 62-month lease valued at $621,700 for office space on La Costa Meadows Drive in San Marcos. LawInfo, based in San Marcos, recently opened a second office in San Francisco. In addition to attorney listings, the firm provides 80,000 free legal forms and documents.
Please send items about the law and legal industry to Michelle Mowad at mmowad@sdbj.com , or call (858) 277-6359, ext. 3112.