Developer Installs Satellite-Based Irrigation to Flush Out Water Savings
Monday, March 5, 2007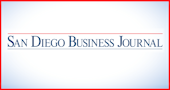 Landscape architecture is turning high-tech.
Paige Martin, senior landscape designer for Black Mountain Ranch, said the best option for eco-friendly landscaping is use of native and drought tolerant plants that do not require much water.
But when irrigation is necessary, there is technology out there to minimize the amount of water used during irrigation.
Black Mountain is installing a satellite irrigation system at each home in its Del Sur development, a 2,500-residence community west of Rancho Bernardo.
The system will receive wireless weather reports daily from satellites. The signals will be sent to control boxes installed on the exterior of homes. The controllers then decide whether to irrigate based on those reports, or not. The system eliminates the use of timers or moisture sensors, which can be wasteful.
It is almost like having your own personal weatherman, said Martin.
Rhythm Of The Planet
"Weather tracking is a smart way to manage irrigation because it is connected to the weather patterns of your area," said Martin. "This goes with the rhythm of the planet rather than a man-made decision."
Del Sur features several environmentally friendly, renewable and recycled materials and systems. The community is already recognized as an environmentally friendly development.
The development's educational building is in line for the highest level of certification by the U.S. Green Building Council for Leadership in Energy and Environmental Design.
Caroline Brosio, senior director of marketing for Petaluma-based HydroPoint Data Systems Inc., maker of the satellite irrigation system installed at Del Sur, said the benefits are threefold. It controls excess water use, reduces residential runoff and decreases water bills, she said.
"Various water districts have reported over-watering levels are between 30 and 300 percent, and add to that that 80 percent of landscape health issues are caused by over-watering, and all of this runoff from over-watered landscape can lead to pollution," said Brosio.
Healthier Landscape
Brosio said 22 independent studies show that the satellite systems maximize conservation while improving landscape health. Also, Brosio said a two-year study by the California Environmental Protection Agency showed that satellite systems reduced non-point source runoff pollution by 71 percent.
HydroPoint's WeatherTRAK product schedules watering based on landscape features, including soil type, grade, number of hours of sunshine and types of plants, as well as weather data. All of the information is beamed via satellites to a small receiver about the size of a loaf of bread installed on the outside of a home or office building.
The system schedules waterings based on both need and local weather conditions.
Craig Mohns, vice president of Poway-based Benchmark Landscape, said numerous manufacturers offer weather-based controller features, including soil probes to test moisture and rain checks or rain guards that sense precipitation.
Mohns, also president-elect of the California Landscape Contractors Association's local chapter, said many conservation technologies are being embraced by the landscape community and its customers despite increased cost because of the benefits associated with their use.
Conservation Is Vital
"The bottom line is we need to conserve water," stressed Mohns.
He said San Diego is not getting more rain but it is seeing more homes and commercial buildings that use water.
"There are more people, more water usage and the same amount of water," he said. "What do you do, you conserve water and you do it any way you can. And this is certainly one way in our industry that we are dealing with it."
The San Diego County Water Authority is publicly shifting conservation efforts from indoor to outdoor conservation, said spokesman John Liarakos.
"About half the water used in San Diego County is used outdoors," said Liarakos. "We are looking at ways to help people conserve water and one of the ways is to promote smart controller irrigation systems."
Vickie Driver, principal water resource specialist with the agency, said her agency offers vouchers to purchase weather-based irrigation controllers. The program pays customers up to $1,200 to install a controller with up to 48 water valves.
The agency also offers a grant program for larger customers for $2,500 per acre up to $5,000 to install new, more efficient irrigation hardware such as weather-tracking irrigation systems.
The shift in focus from indoor to outdoor conservation by the Water Authority was announced with the discontinuation of a residential toilet replacement campaign at a news conference March 1.
The Water Authority offered vouchers to San Diego residents to install low pressure, low water consumption toilets for 15 years.
Liarakos said the county has saved 100 billion gallons of water from the installation of 500,000 low-flush toilets, but the time has come to look outdoors.