Leap Wireless Expands North Carolina Network
Wednesday, June 27, 2007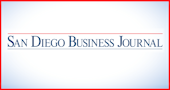 San Diego-based Leap Wireless announced June 26 the launch of its Cricket wireless phone service in the Research Triangle region of North Carolina, which includes the cities of Raleigh, Durham, Chapel Hill and Cary.
The expansion makes the service available to 1.3 million potential customers in the region, and expands the regional calling area in the Carolinas by 79 percent.
Greg Lund, spokesman for Leap Wireless, said that the Research Triangle region was chosen because of its attractive customer base and proximity to existing Cricket calling areas such as Charlotte, N.C., launched in December 2000, and Charleston, S.C., launched in May.
"We look at where our customers are and we did some pretty significant surveys in the region," said Lund.
According to Lund, Leap Wireless goes for the "under-served market," which he described as young, diverse and not wealthy. Lund said Cricket's service is attractive because it offers unlimited calling, text and data and does not require customers to sign a contract.
Leap Wireless plans to open five Cricket retail stores in the area.
Leap Wireless is the provider of Cricket and Jump Mobile wireless services. Cricket is based on monthly wireless plans, while Jump Mobile offers prepaid wireless service.
Leap Wireless offers wireless services to 2.6 million customers in numerous cities across the country, including San Diego, Houston, Cincinnati and Phoenix. The company holds licenses in 35 of the top 50 U.S. markets and plans to expand its service to some of these cities in the near future.
, Sam Blanchard