High Court Ruling on Lunch, Rest Periods Eating at Employment Attorneys
Monday, June 11, 2007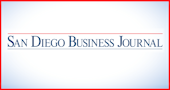 Local attorneys are calling a recent state Supreme Court decision the biggest labor and employment law update in years, with a potentially large financial impact on businesses.
In the decision issued April 16 in Murphy v. Kenneth Cole, the state Supreme Court unanimously ruled that the additional hour of pay that state law requires employers to pay to employees who fail to take a meal or rest period constitutes a wage or premium payment, not a penalty.
The effect of the ruling is that employees now have three years, possibly four years, in which to file complaints against their employers for failing to provide meal and rest periods mandated by law.
This quadruples the statute of limitations for penalty pay.
Just hours after the decision, Irvine attorney Robert Naeve called the decision anti-business and anti-employer.
Naeve, chair of Morrison & Foerster LLP's Orange County office's labor and employment law department, said if there was another way to make it more difficult to conduct business in the state, the Supreme Court just provided it.
No Guidance
"The court's decision offers no guidance as to how employers might comply with the requirements that they provide their employees with meal and rest breaks," he said in an opinion released to the firm's 17 other offices. "As a result, it remains very hard for employers to figure out what they did wrong, indeed if they did anything wrong, and how to avoid doing it in the future."
Christopher C. Hoffman, managing partner of Fisher & Phillips LLP's La Jolla office, said the ruling places a heavy administrative burden upon employers. The burden is particularly heavy on small businesses; they may not have the same resources to maintain the record keeping that some larger employers use, according to Hoffman.
Hoffman offered several proactive strategies to avoid meal and rest period violations, including tightening up of time-keeping practices by monitoring practices daily.
"Some employers are going to have to consider hiring someone simply to monitor lunch periods," said Hoffman. "I think anyone who looks at this from the outside would say 'what a waste of economic resources that could be going to a lot of other things,' but because of the penalties and the cost if you lose, I think people are going to spend the money just to enforce that one little rule."
Hoffman, who focuses on wage and hour, Americans with Disabilities Act, and Family and Medical Leave Act law, said the alternative of not enforcing meal and break periods can be costly.
Hoffman gave the example of an hourly employee who makes $15 an hour and misses a lunch break every day, five days a week for 50 weeks a year. He said this example quickly adds up to $3,750 in additional wages because of those penalties. And if you go back four years, as allowed under the statute of limitations of the ruling, it adds up to $15,000 in extra salary for one individual.
"That is just one employee; if you have 100 employees having the same type of problem, you have $1.5 million in expenditures."
Modest Increase
Hoffman has seen a modest increase in wage and hour cases since the April ruling. Numerous class action cases were reportedly pending in California. Hoffman said he expects to see a steady increase of all wage and hour cases during the next few months.
Stacey E. James, a labor and employment attorney with the San Diego offices of Littler Mendelson PC, also anticipates seeing increased filings of meal and rest period violation cases.
"This is and has been the hottest claim being filed in the wage and hour context in California for the past two to three years," said James.
She said the shift in classifying the meal and rest period violation pay as wages, which is subject to four years of pay, has a significant impact on businesses and employees.
"If you are a plaintiff in a case and you receive a settlement for $6,000, you are going to make sure to tell two friends to tell two friends to tell two friends that if you are not getting your meal period you can get all this money," she said. "And this is probably one of the most difficult laws for employers to enforce."
State law requires all employers to provide employees meal and rest breaks. Employees must be given a 10-minute paid rest break for each four hours worked. In addition, employees are required to take a 30-minute, unpaid and uninterrupted meal break for every five hours worked.
James said what frequently happens is an employee wants to work through lunch for several reasons, including to leave early, or simply not to take a break. Even if it's the employee's decision, the employer is in violation of the law.
For either a missed meal or rest break, the employer must pay the employee one hour of employee wages.