List of Hospitals Needing Retrofits to Shrink With Test?
Monday, July 30, 2007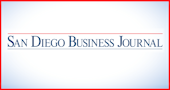 Software that could cut in half the list of hospitals statewide required to spend tens of billions preparing to withstand the impact of a massive earthquake could be adopted as early as September.
Called Hazus, the software evaluates the safety of existing hospital buildings on such factors as proximity to fault lines, soil conditions and construction details.
It would replace existing test standards, which look only at a hospital's construction techniques to determine whether it would withstand a major temblor.
Jan Emerson, vice president of external affairs for the California Hospital Association, is helping to lobby for the new evaluation. She said most hospitals cannot afford to do retrofits, especially with the cost of construction rising so rapidly.
The Sacramento-based association is parent to the Hospital Association of San Diego and Imperial counties and represents 30 facilities in San Diego County where patients stay overnight.
Half of the 30 on the list need retrofitting or replacement, because it would be too expensive to bring them up to code.
The state Building Standards Commission is expected to decide whether to adopt Hazus on Sept. 28 during the commission's annual building code adoption cycle.
The state Hospital Building Safety Board voted late last month in favor of taking the software to the commission for approval.
That board is an extension of the Office of Statewide Health Planning & Development. Called Oshpd, the office is in charge of promulgating California's seismic standards for hospitals.
The mandate, passed in 1994 shortly after the devastating Northridge earthquake, requires hospitals to meet the required deadlines for retrofitting buildings or closing them.
The first deadline is next year. However, most hospitals on the list have received five-year extensions to 2013, Emerson said.
"There was nothing magical about any seismic deadlines, they were dates that they just sort of pulled out of the air," Emerson said.
The first earthquake building codes were adopted in 1973, following the collapse of hospitals in the Los Angeles area during previous earthquakes.
Under current testing requirements, state officials have deemed that 1,000 out of 2,700 hospital buildings in the state need retrofitting, including several in San Diego County.
Retrofitting all 1,000 buildings would cost more than $110 billion, according to current estimates from the California Healthcare Foundation.
Pat Sullivan, a spokesman for Oshpd, said last week that because the office already has important construction data saved from previous testing, implementing a new evaluation system would not be like starting from scratch.
However, he said staff would have to be trained and missing data collected, adding some extra costs for hospitals.
Sullivan said he is still looking into how much extra cost that might be.
Waiting Game
California is home to 430 hospitals, but because most, if not all, consist of multi-building campuses, the list of those buildings in need of retrofitting or replacement totals 1,000.
Should Hazus be adopted, that number would likely be cut to between 400 and 600, Emerson said.
One such facility that could benefit from the adoption is Palomar Medical Center in Escondido.
Palomar Pomerado Health, the public health district in charge of Palomar, is building a new hospital across town to meet increased demand, because officials deemed that retrofitting their oldest facility, built in the 1950s, would be too costly.
When the new campus is complete, projected for mid-2011, the district plans to turn the original facility into an outpatient center.
Chief Planning Officer Marcia Jackson said that if Hazus is adopted and a new assessment of Palomar finds that it is not as hazardous as first believed in a major quake, the district will have more options for the site, including whether to continue offering overnight patient care.
Not A Cure-All
No major opposition to the state adopting Hazus for hospital seismic testing has surfaced. But Emerson said her association is prepared to hear from critics who say the hospitals have had more than enough time to retrofit.
She counters that though the mandate was made in 1994, the state wasn't able to develop criteria until 1999, and a full inventory of who had to do what was not available until 2001.
Since then, Emerson said that costs have continued to rise and efforts to raise money in the Legislature have been overshadowed by other issues, such as the energy crisis.
If Hazus is adopted, the CHA's next step would be to try again to get state money to help hospitals retrofit or rebuild.
Emerson said in theory some could try to hire their own consultants to speed up the review process under the Hazus software, but final authority to validate the results would rest with Oshpd.