Junior Achievement's BizTown Offers Life Lessons in Free Enterprise
Monday, July 30, 2007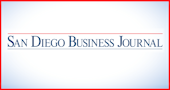 Joanne Pastula said the key to running a successful nonprofit organization is to maintain all the components of a regular business.
In her current role as president and chief executive officer of Junior Achievement of San Diego & Imperial Counties Inc., Pastula takes on the responsibilities of a business executive and relies on her more than 30 years of experience in commercial real estate, insurance, banking and publishing.
Founded in 1919, Junior Achievement is a nonprofit organization dedicated to educating youth about free enterprise, economics and business.
Having grown the local JA's student reach from 14,000 students in 2000 to more than 32,000 in 2007, Pastula's business model seems to be working.
"I have been able to apply everything I ever learned in business here at JA," said Pastula, who has a bachelor's degree in English and secondary teaching credential from San Diego State University. "The nonprofit sector demands the same discipline and professionalism as that of any business."
Pastula was an administrative manager at Psychology Today magazine from 1970 through 1975 when it was based at Del Mar. The magazine is now based in New York City.
In charge of all employment, training and employee benefits, Pastula said she learned how to "hire and inspire" while at Psychology Today.
For the next 18 years, Pastula moved up the ranks at John Burnham & Co. Recruited in 1977, she eventually became the first female senior manager for the San Diego-based insurance services firm.
A Time For Change
Pastula left Burnham in 1995 as executive vice president, and second-in-command of a $25 million financial firm.
"I never thought much of the 'first woman manager designation,' " said Pastula of her career juncture. "I love to work, and I love to create things, but I was ready to give back a little bit."
Pastula's first nonprofit endeavor was with the Girl Scouts, San Diego & Imperial Council, where she served as director of volunteer services for two years before stepping in as CEO of the local JA chapter.
Junior Achievement Worldwide, based in Colorado Springs, Colo., provides support for JA operations throughout the United States and in nearly 100 countries.
Starting in 1950, the local offshoot of JA has been driven by business and community volunteers who conduct in-class and out-of-class programs to prepare students for conducting business in the "real world." Pastula joined the organization in early 1999.
A highlight of Pastula's achievements with JA is the June completion of JA BizTown, an experiential learning facility for fifth-graders designed to model an American small town, where students participate as both owners and consumers.
Space for such a campaign was made possible by the organization's July 2006 acquisition of a new $4.6 million, 23,000-square-foot building at 4756 Mission Gorge Place.
"We were fortunate to be able to purchase a unique building," Pastula said. "We knew the 10,000-square-foot space allotted for BizTown would allow us to capture the international aspect and iconic look of San Diego."
The two-story "mini-metropolis" leases space to local companies, equipping BizTown with all the stores necessary for a "free enterprise community." The UPS Store is one of 17 businesses to have leased space and equipment in exchange for sign displays at the program's exhibit.
Other participants are Washington Mutual Inc., the Scripps Institution of Oceanography, H.G. Fenton Co., Cox Communications Inc., Kaiser Permanente and the Jack in the Box Foundation.
'Real World' Experience
Participating fifth-grade students prepare in the classroom for the day-long JA BizTown experience, where they receive their job titles and learn their roles within their business and community.
Students learn everything from how to pay their company's electric bill to how to balance their JA BizTown checkbooks during the preparation period.
"We are giving the toolbox to these kids, based on the passionate belief that everyone profits by having our youth educated as businesspeople, as citizens," Pastula said. "We believe that idle space cannot facilitate real happiness and the development of skills and creativity."
San Diego construction firm Douglas E. Barnhart Inc. performed building services for the learning facility at about half the standard costs and included a superintendent and project manager at no cost to JA, according to Pastula.
Additional supporters of JA BizTown include San Diego-based plumbing contractor David Shaposhnick Inc., San Diego-based McMahon Steel Co. Inc., and San Jose-based Johnson Electric.
Jacqui Pernicano, vice president of special events, marketing, and public relations for JA, joined the nonprofit in 2000.
"Joanne's motto has always been 'funding before program,' and that principal has made all the difference in what we've been able to do here in the last seven or eight years," said Pernicano.
Pastula said being in business for a highly visible company like Burnham has given her an edge in fund raising, a key element that she said is the backbone to the success of JA BizTown.
Working with a $1.3 million budget this year, a substantial increase from the $300,000 budget in 1999, JA will likely reach close to 50,000 students annually. This includes the 32,000 children who participate in educational programs led by JA volunteers, combined with the 12,000 youths who will experience JA BizTown.
The short-term goal for the local JA is to finish fund raising for the $7.8 million capital campaign. Already, the nonprofit has reached more than 65 percent of its target amount.
Company-sponsored naming of the JA building and the naming of the town is expected to fund the remainder of the campaign, likely before the official JA BizTown grand opening Oct. 4.
"This program is for all children, not just some," Pastula said. "That's my dedication factor. That's why I get up and do this every day."