Hospitals Could Save, if State OKs New Software to Predict Seismic Damage
Monday, January 15, 2007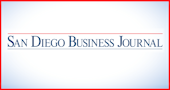 California's hospital building regulator says San Diego County hospitals could save money if the state begins using advanced software to reclassify seismic compliance.
Hospitals countywide are expected to spend at least $2 billion to meet state earthquake construction standards during the next several years. But the foundation on which their classification was based lies in an arcane test designed in the 1980s, said John Gillengerten, acting deputy director for the facilities development division at the Office of Statewide Health Planning and Development in Sacramento.
The test is used to determine which of five-tiered "Structural Performance Categories" a hospital building falls into. While SPC-1 buildings pose a significant risk of collapse after a strong earthquake, SPC-5 buildings require no upgrades.
The software program that OSHPD is testing, called HAZUS, developed by the Federal Emergency Management Agency, uses the latest science and engineering knowledge, coupled with geographic information systems technology. It can assess economic and social impacts, such as business interruptions, repair and construction costs or shelter requirements and displaced households.
"San Diego is actually at lower risk for shaking than previously thought," Gillengerten said.
Deadline Nears
That's good news for hospitals such as the 400-bed Tri-City Medical Center in Oceanside, which needs hundreds of millions of dollars before it can upgrade its 45-year-old facilities.
Hospitals must meet seismic standards passed by the Legislature in 1994 following the Northridge earthquake near Los Angeles by 2008. If they request an extension, they have until 2015.
Voters in the Tri-City Healthcare District twice rejected a $596 million bond measure that would have helped the district pay for seismic upgrades. Now, the district's board is considering approaching the county or city about a possible sales tax increase, among other options, said Allen Coleman, vice president of strategic services at the hospital.
Perhaps HAZUS could mean a less severe classification for Tri-City. But Coleman isn't getting his hopes up. A consultant told him HAZUS likely wouldn't change the hospital's seismic classification.
"We'd certainly love to know how that thing works, and we don't right now," Coleman said.
He's not the only one.
Paradise Valley Hospital's facilities director felt she did not have enough information on HAZUS' potential to improve its classification to comment, said a spokeswoman for the National City hospital, Claire Newlon.
Newlon did not know the cost of seismic upgrades at Paradise Valley, and the information was not available before deadline.
Alvarado Hospital in San Diego has said it needs $70 million in seismic upgrades.
A Potential Money Saver
Gillengerten believes HAZUS has the potential to lower these numbers. He said more than half the state's hospitals self-declared their own classifications using the old system.
"We believe HAZUS is a (more) viable tool," he said. "There's been a lot of progress in all different parts of seismic design and geological advances."
In May, the Hospital Building Safety Board, an advisory board to OSHPD officials, recommended that the ability for all California hospitals to withstand an earthquake be re-evaluated using HAZUS. For the last four months, Gillengerten said his department has been reviewing HAZUS. The state is paying $100,000 for a consulting and engineering group to evaluate California's plan to implement the program. The consultant's review will likely be complete in March, he said.
Gillengerten said he thought the Legislature would likely review the plan. He did not know the exact cost of implementing HAZUS, but said the state would "absorb the cost" of it.
Legislation urging use of HAZUS is likely to pop up soon, said Steve Escoboza, the chief executive officer of the Hospital Association of San Diego and Imperial Counties.
"I don't know which hospitals would be subject to change here yet," Escoboza said.
Many of the hospitals, including North County's Palomar Pomerado Health system's two hospitals and Sharp HealthCare's four acute care facilities, already have large construction projects under way or in the pipeline that will take care of many seismic requirements.
"Many hospitals knew they had to comply and forged ahead with big projects," he said.
Voters in the Grossmont Hospital District, which consists of the 481-bed, 50-year-old Sharp Grossmont Hospital, approved a $247 million bond measure for upgrades, including seismic improvements, in June.
Palomar Pomerado Health got passed a $496 million bond issue toward its $1 billion expansion plan in 2004.
"If the hospitals get some extra time or a less severe classification, they're going to be happy about that," Escoboza said.