Federal Government OKs Sycuan Deal
Thursday, December 20, 2007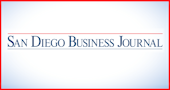 The federal government on Dec. 19 OK'd a deal between the state and the Sycuan Band of the Kumeyaay Nation, letting Sycuan expand the number of slot machines it operates on its San Diego County reservation.
California residents will vote on the same issue on Feb. 5.
Under the new deal, Sycuan could operate 5,000 slot machines, up from its current 2,000, in up to two casinos. The deal would send at least $20 million yearly to the state general fund.
"Today is an historic day for the Sycuan tribe," said a statement issued by tribal Chairman Daniel Tucker. "We are very pleased with the action of the Department of the Interior finalizing the approval of our amended compact."
The issue will go to California voters on Feb. 5 as Proposition 96. The ballot measure lets voters accept or reject such a plan, which would be in effect through 2030.
Attorneys on both sides of the Proposition 96 issue are debating the significance of federal approval before voter approval.
Three companion ballot measures deal with expansions to the Pechanga, Morongo and Agua Caliente casinos near Temecula, Cabazon and Palm Springs, respectively. The federal government also approved their compacts.
Sycuan operates a casino on its reservation in a valley east of El Cajon.
, Brad Graves