Four Candidates Selected for Proposed New City Hall Redevelopment
Monday, December 17, 2007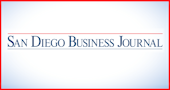 The Centre City Development Corp. narrowed a list of eight prospective development teams down to four candidates for the proposed San Diego Civic Center Complex redevelopment project downtown.
The CCDC anticipates selecting up to three finalist teams from semi-finalists San Diego-based Lankford & Associates Inc.; Portland, Ore.-based Gerding Edlen Development Co.; Houston-based Hines; and Thomas Properties Group Inc. of Los Angeles and Philadelphia by year-end.
Proposals from the three are tentatively due in mid-2008. Each finalist is expected to incorporate ideas gained from public meetings to be held during the next few months. Finalists will submit conceptual plans and financial projections in their proposals.
City offices are currently located in eight downtown buildings, including four leased buildings. More than 3,000 employees work in these properties, which comprise leasing costs of $13.5 million annually, according to the CCDC.
Deferred maintenance on the City Administration Building, which accommodates 600 of the 3,000 employees, is estimated to exceed $10 million.
Because most of the leases will expire in 2013 and 2014 and rates are projected to significantly increase, the process of creating a redevelopment plan is seen as a proactive approach to evaluate possible cost savings.
- - -
Building New Business: Up-and-coming real estate developer Malcolm Davies recently launched San Diego-based Davies Development & Investment Inc., which provides developer, investor and capital services for real estate projects.
Previously, Davies was principal for Sand & Sea Equity Group, a San Diego development company focused on office and residential development in the Western United States.
"After 10 years of experience in different sectors of the real estate industry, I decided it was time to launch my own company," said Davies, 32, in a press statement. "I believe we are well-positioned through the diverse real estate experience of our team to bring valuable real estate investment opportunities to our investment groups, associates and the community."
Pasquale Ioele, formerly with San Diego's LandGrant Corp., will serve as chief operating officer. Jesse Tenenbaum, formerly with Sand & Sea Equity Group, will serve as project manager and analyst.
The new firm will operate three divisions: Davies Investment, Davies Capital and Davies Development. The Davies Development division will continue work on office projects developed in association with Sand & Sea Equity Group, including two downtown office projects, The Nolen and Nine 2 Five Place.
- - -
StarPoint Stargazes On Property: Los Angeles-based StarPoint Properties LLC announced a $100 million acquisition plan for San Diego in 2008. The real estate investment firm, which specializes in acquisition, redevelopment and repositioning of multifamily and commercial properties, kicked off the yearlong effort with the $6.2 million purchase of a 58-unit apartment complex in Hillcrest on Dec. 5.
The complex, Casa Grande, located on University Avenue near Herbert Street, is a 1920s structure originally built as a hotel. It was converted to apartments 50 years ago.
Paul Daneshrad, StarPoint Properties president and chief executive officer, said the investment firm's goal is to participate in the area's recent urban rejuvenation and make a "luxuriously stylish building for not only the residents, but the community as well."
The complex consisting of studio, one-bedroom and two-bedroom penthouse units will be renovated. Plans involve upgrading the interior and enhancing the common areas and lobby. A fitness center and additional storage areas would also be added.
"Until recently, we were priced out of the San Diego market because of condo conversions," said Daneshrad in the acquisition plan announcement. "Now the market is opening up, allowing us to buy at apartment pricing. Given the strength of the market's overall fundamentals, such as its future growth and limited supply, it is a perfect time for us to re-enter the market."
- - -
Realtors' Group Reports Sales Slide: Total sales volume, median sale price and number of sold listings for both single-family attached and detached homes in San Diego were down in November compared to a month earlier and November last year, according to a San Diego Association of Realtors' report on existing home sales.
The Dec. 11 report found that the monthly sales volume of detached homes was down 19.7 percent in November compared to November a year ago. Total sales volume of $682.9 million was up 6.9 percent in November from October.
SDAR reported the median priced detached home in November was down 5.37 percent from November last year and 0.2 percent from October.
Sales volume for attached homes was down 20.9 percent in November from November a year ago and 0.39 percent from October, according to SDAR.
The median sales price for attached homes was down 7.14 percent in November from November 2006 and 4.41 percent from October 2006, according to SDAR.
The slowdown in North County was not as significant. The North San Diego County Association of Realtors' monthly housing prices and affordability trends report, HomeDex, found that the median price for all homes in North San Diego County increased in November to $527,000 from $505,000 a month earlier.
NSDCAR's Dec. 12 report found that the median-priced single-family detached home in North San Diego County increased 1.55 percent to $589,000 in November from $580,000 in October. The median-priced, single-family detached home in North County fell 2.16 percent in November from November a year ago.
The same report found that the median-priced, single-family detached home in non-North County ZIP codes decreased 7.07 percent to $460,000 in November from $495,500 in October. The median-priced, single-family detached home in non-North County fell 11.88 percent in November from $522,000 in November 2006, according to the report.
The North County median-priced, single-family attached home decreased 1.58 percent to $343,500 in November from $349,000 in October. Non-North County median-priced, single-family attached home prices fell 8.01 percent from $337,000 in October to $310,000 in November.
The North County single-family attached, median-priced year-over-year prices decreased 1.86 percent from $350,000 in November 2006.
Send real estate news to Michelle Mowad at mmowad@sdbj.com . She may also be reached at (858) 277-6359, ext. 3109.