SDSU, Veterans Affairs Combine Forces to Combat Nursing Shortage
Monday, August 27, 2007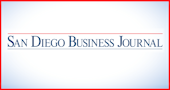 SDSU-VA Nursing Partnership:
A partnership between San Diego State University and the Department of Veterans Affairs will be one of three other university-VA partnerships across the country to launch a new program called "Enhancing Academic Partnerships Program."
The five-year, $40 million pilot program will be used to address the national nursing and faculty shortages, said Carole Hair, the program director for the VA Nursing Academy. It was announced Aug. 2.
In San Diego, VA-registered nurses will have the opportunity to work as faculty for clinical learning at SDSU, and SDSU faculty will be able to work part time at the VA, Hair said. The program will also strive to increase student enrollment in bachelor's degree programs and provide "opportunities for educational and practice innovations," according to the VA's Web site.
Three other VA-nursing school partnerships chosen in July were the University of Florida, the University of Utah, and Fairfield University in Connecticut. Overall, 12 programs will be selected to participate and the $40 million will fund the dozen sites that will be starting up during the next three years. Hair said she expects the SDSU program to kick off in the spring semester 2008.
The VA Nursing Academy was created earlier this summer to deal with a nationwide nursing shortage, according to VA spokeswoman Cindy Butler.
- - -
Paradise Valley Hospital Accreditation: Paradise Valley Hospital said Aug. 17 that it received its full accreditation from The Joint Commission under the new ownership of Victorville-based Prime Healthcare Services Inc.
The 301-bed National City hospital earned the Gold Seal of Approval, representing its compliance with the Joint Commission's national standards for health care quality and safety, said hospital spokeswoman Claire Newlon.
"I'm elated," said Dr. Prem Reddy, founder and chairman of the board of Prime Healthcare Services. "Toughest of all was the Joint Commission and we passed with full accreditation. It's a substantial accomplishment."
Prime Healthcare Services, which owns eight acute-care hospitals in Southern California, purchased the hospital in March for $30 million. It was previously owned by Adventist Health.
"The bar has been raised," Reddy said. He added that the addition of several benchmarks at the hospital helped ensure the accreditation. The emergency room now has no bypass time, meaning no ambulances are rerouted, where it previously functioned with one-third bypass time.
"We make it a point at our hospitals," Reddy said. "Commitment, money and resources. We had to beef up our staffing and our ancillary (services)."
From July 17 to 20, the commission performed an unannounced evaluation at the hospital, observing patient care and safety standards in order to award the accreditation. The Joint Commission, based in Illinois, has evaluated and accredited 15,000 health care organizations and programs across the country, according to Newlon.
- - -
Clinic On Infrared Technology: Scripps Memorial Hospital Encinitas launched a clinical research trial that will use infrared energy technology to treat ischemic stroke patients.
Ischemic stroke is caused by a clot or other blockage within an artery leading to the brain and affects more than 600,000 people in the United States each year, according to a news release from Scripps Encinitas.
What makes the technology unique is that it allows patients to receive treatment up to 24 hours after suffering from a stroke, according to Dr. Thomas Chippendale, the trial's principal investigator and the stroke director at Scripps Encinitas.
"The hardest thing about strokes is that it doesn't hurt like a heart attack," Chippendale added to explain why many stroke victims do not seek immediate treatment at a hospital. Other treatments must be used within three hours of a stroke, he said.
"It allows for improved recovery," he said.
More than 650 patients will be enrolled and the first patient to be treated with the new technology in North America was enrolled at Scripps Encinitas about six months ago, according to Chippendale; about 50 centers across the country are currently undergoing the randomized, double-blind trial.
Carlsbad-based PhotoThera developed the NeuroThera Laser System. Chippendale said he expects to see results of the trial in less than a year and that Tri-City Medical Center also started the same trial.
- - -
CalorieKing Partnership: CalorieKing will incorporate its weight-management system with Plus One Health Management Inc.'s corporate fitness program as part of a new partnership.
The calorie has two sides , the physical, active side and the food side, said Keith McGuinness, chief executive officer and president of El Cajon-based CalorieKing Wellness Solutions Inc. The addition of CalorieKing's weight-management system will fuel the fitness programs that Plus One already has in place.
Type II diabetes and weight management often require the same commitment to monitoring diet restrictions, McGuinness said. Employers who use weight-management programs tend to see reduced costs in health care, he added.
CalorieKing provides calorie-based education tools, loosely based on Allan Borushek's book, "The CalorieKing Calorie, Fat & Carbohydrate Counter." The company expanded into online weight-management programs in the mid-'90s while New York City-based Plus One designs, develops and manages corporate fitness centers, spas and wellness programs, according to a news release from CalorieKing.
Plus One clients include Fortune 500 companies, luxury hotel properties, financial services firms, law partnerships and biotechnology, energy and media companies, according to a news release.
Employers will be able to view group participation and track employee progress, including group averages of beginning body mass index, pounds lost and current group BMI. The CalorieKing program will be used as a component of Plus One's current nutritional services.
Send health care news to Jaimy Lee at jlee@sdbj.com . She may also be reached at (858) 277-6359, ext. 3107.