$900M Investment Refines Westfield UTC's Image as Shopper-Friendly
Monday, August 20, 2007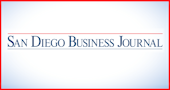 Picture a little city of villages, with public transit, affordable and high-end housing, opulent boutiques, coupled with more modest fare, dining and entertainment , all powered by environmentally friendly, sustainable energy sources, and served by public transit.
The price tag: $900 million. The patron: Westfield UTC , a joint venture of the Australian-based Westfield Group, and a commingled fund advised by JPMorgan Asset Management.
On Aug. 9, Westfield announced plans for this ambitious remodel of the 30-year-old UTC mall, formerly the University Towne Centre mall, in University City. It's the first major revitalization of the shopping center in more than two decades.
Among the features planned: The addition of 750,000 square feet of retail space for new and remodeled anchor stores, a state-of-the-art cinema, more than 150 new specialty shops and boutiques, new public outdoor plazas, upgraded parking, a variety of housing options, and a regional transit center with a future link to the trolley.
In addition to the two existing anchors , Nordstrom and Macy's , Westfield also is trolling for a third anchor to add to the mix.
Westfield filed the master-planned development permit application with the city of San Diego in November. A draft environmental impact statement was issued Aug. 9, but Westfield still has a few more hoops to jump through, including further review and approvals, as well as public hearings before the city. If the project gets green-lighted, the company expects to start work in 2008.
"This is like our house , for JPMorgan and us," said Jonathan Bradhurst, Westfield's senior vice president for development. "We want to renovate it and invite our family and friends around to enjoy it , movies, shopping, food, and for the people who want to live on the site."
Phasing In
The construction will be done in two phases, beginning with parking , a combination of underground, vertical garage, and some surface lots, expected to be completed in 2010, said Bradhurst.
"For the most part, we want to get the cars under the shade and protected from the elements," he said. "People embrace the notion of going back to their cars and not having them heated to 120 degrees."
The second phase, expected to be completed in 2012, will cover the rest of the components.
"We will keep the existing mall trading as much as we can, and keeping it convenient for our customers," he said.
Those 150-plus tenants will be added to the more than 130 now doing business on the site, some of whom will be relocating elsewhere in the mall, said Bradhurst.
"This property has an incredible sense of community ownership," he said. "We are trying to meet an unmet demand with the high-end stuff. But, we are not going to be disenfranchising the existing retailers."
The plan, he said, is to create "precincts , a little city of villages, with individual characteristics."
While one of those villages might ooze Rodeo Drive glamour, another will cater to a different set of consumers, with all of the customers being served, said Bradhurst.
"We take a pretty intense view in how we develop property," he said. "We try to create a really vibrant living experience. It's up to the retail industry to evolve and meet the needs of its customers. We want to attract the right national and international retailers. They want to be in an environment that is stylish, intelligent and relaxed."
The new UTC will have a "retail resort" feel to it, with "a sense of luxury, but continuing the casual environment that shoppers now enjoy there," said Bradhurst.
"Flip-flops are welcome, but you also should be able to sit down on a bench in the mall and be served a cocktail," he said. "We will have big restaurants, but we will also try to attract cool local, boutique restaurants that do great wine, coffee and food, and attract others from around the country as well."
What won't be changing?
"We are retaining the ice rink," said Bradhurst. "A lot of families like that. But we'll also modernize and revitalize it to fit in with the 21st century."
Home On The Mall
Many developers building in the city of San Diego have opted to pay in-lieu fees, rather than build affordable housing. But Westfield has a goal of committing 10 percent of the residential units for that purpose, in conjunction with a local or national residential developer, said Bradhurst.
"They argue that they can't afford it," said Bradhurst. "But, if there is a will, there is a way. We'd rather see our money put to good use, rather than have it get lost in an in-lieu funding environment."
While plans are now being refined, Bradhurst said that 200 to 250 units are planned, either condos or high-end rentals.
"We've spoken to a number of developers who are interested in doing both," he said. "I think that we are leaning more toward creating an income stream with rental properties."
While pricing hasn't been set, Bradhurst said that it probably will reflect the upscale market of the La Jolla and northern UTC region.
Bill Anderson, director of City Planning & Community Investment, gives Westfield points for its willingness to include affordable housing in the mix.
"I would like to see more developers do it," he said. "It's particularly important with their development, because a retail center generates a lot of lower-wage jobs. To be able to provide some housing opportunities for those who work at the center is important."
The new UTC also will be going green, with solar arrays on rooftops, increased use of recycled water for irrigation, energy-efficient lighting programs, in partnership with San Diego Gas & Electric Co., sustainable, recycled and locally sourced building materials, enhanced bicycle and pedestrian access to the center, and a modern transit area to accommodate a variety of future options, including bus, bus rapid transit, shuttle and trolley service.
"The world has changed in the last few years," said Bradhurst. "Westfield has had to deal with this over the last few years, and we bring a wealth of knowledge. We are working to develop initiatives to create and promote sustainability."
The company currently is in the process of qualifying for the coveted LEED certification , Leadership in Energy and Environmental Design , a rating system developed by the U.S. Green Building Council to recognize Earth-friendly construction.
"They are doing it because it makes business sense now, from an efficiency perspective," Anderson said. "From our public policy perspective, we are trying to be more sustainable, and reduce the environmental impacts."
Financial Impact
Westfield won't be making financial demands on the cash-strapped city, said Bradhurst.
"Westfield is its own builder," he said. "We lease, manage, we own the buildings, we fund them and design them. We are one of the biggest architects in the country. This is an investment by Westfield and JPMorgan. We are not requiring any kind of contribution from the city, but we will be generating cash flow."
Anderson agreed.
"There will be significant sales tax generated," said Anderson. "This will help maintain our position in the region, and keep the sales tax revenue within the city, which we need."
Westfield , which operates seven shopping centers in San Diego County , expects that more than $60 million in annual tax revenues will be generated upon completion; nearly $9 million annually for city services, such as police and fire protection, parks and libraries; more than $25 million for transportation and capital improvements in the University City area; an additional $260 million for local and regional road, freeway and transit improvements during the 40-year life of TransNet, the half-cent sales tax for local transportation projects; more than 3,000 new permanent jobs, for a total of nearly 6,000 jobs at UTC; and more than 5,500 design and construction jobs.
Jumping Through Hoops
Builders often complain about the many hoops they have to jump through to get a project off the ground in the city of San Diego. But Bradhurst isn't complaining.
"To date, the city has been working effectively with us, but this is not a new project," said Bradhurst, noting that the project has been in the works for several years. "We think of this as being the culmination of a long dialogue with the city, the anchor tenants, the retailers and stakeholders."
For Anderson's part, the project has been "going well."
"They're making a great effort in creating and enhancing UTC as a special district to University City," he said. "They've been working with us and Sandag (San Diego Association of Governments) for transit options, and trying to make UTC more of a walkable district."
But, Anderson added, "We have to make sure that we plan it well. It is the center of North University City, and we can achieve a lot of our planning objectives if done well."
While projects of this size generate revenue, they also bring with them impacts to the community, said Anderson.
"We are in the process of evaluating that, and we are interested in seeing the public comment," he said.
One of the impacts will be traffic, said Anderson.
"They are making efforts to incorporate the infrastructure for public transit," he said. "They have bus service now, but a mid-coast transit line is several years off. Buses are important, maybe for some of the workers. But most people are going to be driving, and there are going to be traffic impacts associated with increasing the size of the shopping center."
For those who would prefer to walk, Anderson said, "We're working together, trying to enhance the urban design from the street, and the public's ability to access the center from the street, making it more walkable , a pedestrian-oriented district. Now, it's more of a suburban-scale shopping center."
Market Forces
Bruce Schiff, a principal of Grubb & Ellis/BRE Commercial in Carlsbad, considers the project , in its present form , as making sense for the region.
"There has been a lot of residential and retail growth there," he said. "We are running out of land, so things have to go vertical. I know that Westfield is starting to remodel its malls, and it's well overdue."
Schiff isn't particularly worried about the potential traffic impacts.
"There is traffic there right now," he said. "UTC has always been planned to be an urbanized area. That's why it's so densely residential now, with a lot of attached units there. It's an office and residential hub now, and should be a retail hub."
Joe Yetter, a sales agent in the UTC office of Grubb & Ellis/BRE Commercial, agreed.
"I think there are some viable expansion options for that mall, and certainly it can handle more retail, with the way the UTC market has grown. Another anchor should be suitable, and I see no problem in it being absorbed appropriately."
And, he added, there should be a geographic appeal for those shoppers who don't want to travel to the Mission Valley malls.
"Residential, I think, will do fine, because there is a demand in that market, and for commercial," said Yetter. "It's an exciting plan and it should be well-received, and probably will lease out quickly."
He is less certain about the long-range impact of traffic.
"Where does it stop, to the point where the impact is exceeded?" asked Yetter. "I don't know where that is. That mall is not going to get that many people there by public transit. Everybody drives in California. The (Interstates) 5 and 805 continue to get further impacted with additional infill growth, and it will continue to happen around the city. Our boundaries are set. We can't grow east, west, north or south, but we will use infill and grow up, with remodels like this. I don't think it will be too much. I think what they get approved will be successful."
Michael Glickstein, vice president of Sperry Van Ness, Irvine-based commercial real estate advisors, has worked in the UTC area for several years now.
"If they can solve the traffic problem, the retail demand is there," he said. "But they might need to focus a little bit more on serving the university (UC San Diego)."
Referring to some of the high-end retailers in the area, such as Whole Foods, Glickstein observed, "If I were in the university, I don't think I could shop there. Retailers should be more in line with what the university students want and are able to afford. The price points of the merchants are not college-friendly."
Nancy T. Scull, a partner in the San Diego law office of Luce, Forward, Hamilton & Scripps LLP, and a member of the International Council of Shopping Centers, said that she is excited about the planned remodel.
"Over time, projects can become a little obsolete," she said. "This will inject a new vibrancy to UTC, which is definitely needed for that center , so that people aren't just going there to shop, but because it is an environment."
Westfield Ho
Westfield , with seven properties in San Diego County , prefers to reinvest in what it currently owns, rather than build from scratch, said Bradhurst.
"The cost of buying assets like regional shopping centers is incredibly high," he said. "Why invest and buy property just to get an asset on the ground? In our view, we've got some beautiful assets in San Diego, and we can redeploy our capital intelligently and get better returns. Our engine for growth is redevelopment."
As for Westfield's other properties here, Bradhurst said that he is "ready to rock 'n' roll at Plaza Bonita" in National City.
On July 18, 2006, Westfield broke ground on the $100 million redevelopment and expansion of the mall, which will include new stores, restaurants and entertainment venues, and will add nearly 300,000 square feet of usable space. According to Westfield, the framing is completed and the store spaces are being built out in the interior. The completion date is set for 2008.
With the other Westfield properties, Bradhurst said that Horton Plaza in downtown San Diego, and the Plaza Camino Real in Carlsbad currently are in the research and development stages.
In the meantime, the spotlight is on UTC.
"We have to wait and see how the results of the community input goes," said Bradhurst. "I am very realistic. I know that there are a variety of other controversial projects around. This property , emotionally and physically , is owned by the community. People can come here day or night, sit and have coffee, play chess, or shop. This is the heart of the community. Westfield and JPMorgan feel like stewards of an important piece of infrastructure. If we disenfranchise the customers by not listening, and are highhanded and arrogant, it will hurt us in the end."