San Diego Readies Return to Bond Market
Monday, August 13, 2007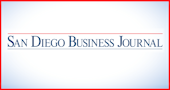 Blocked from issuing municipal debt in the form of bonds for the past five years because of its ongoing financial problems, the city of San Diego says it is nearing the time when it gets its credit rating repaired and can borrow money at lower interest rates.
After obtaining two long-overdue annual financial reports this year, and getting close to obtaining a third, its 2005 annual report, city officials have been meeting with credit rating agencies and making plans to re-enter the bond market by year-end, said Jay Goldstone, the city's chief financial officer.
"We're cautiously optimistic that by the end of the calendar year, we would have documents in order and be in position to do a public offering," Goldstone said.
The city has obtained reports for 2003 and 2004, and should get its 2005 report within a month, Goldstone said. The three biggest credit rating agencies said they would not provide a credit rating without the reports, he said.
It's been quite a slog getting to this point, as the city continues to deal with the impacts of a financial scandal that erupted in late 2002 over errors contained in bond disclosure documents. The errors involved data on the under-funding of its employee pension fund. Those errors caused the city to withdraw from a bonds issue in 2003 to pay for improvements to its sewer system.
For the past four years, the city has borrowed money from private lenders, such as Bank of America, Citigroup and Wells Fargo Bank.
"It's unusual for any city, never mind a city the size of San Diego, to be in that position," said Kyle Klein, with the California Municipal Bond Advisor, a monthly newsletter based in Palm Springs. "Even California, when it was going through the energy crisis and had budget deficit, was able to sell bonds."
The fact that the city didn't have annual financial reports prevented it from issuing bonds for replacing sewer and water pipes and other capital projects.
Because some work was essential, the city turned to private lenders, albeit at a higher cost.
Goldstone said the city has been doing fairly well in terms of the cost of borrowing, averaging 130 basis points or 1.3 percent over what it would have incurred from issuing its own bonds.
For example, in May, the city issued $223.8 million in a two-year note through Citigroup at a 4.48 percent annual rate.
In a two-year span, the interest paid on the notes will be $22.6 million.
Single Lender
But because it's borrowing from a single lender and because of its financial troubles, the city has been hit with higher rates, Klein said.
"Anytime you go with one buyer instead of taking (the bonds) to the whole market, you're going to pay more," he said.
According to a report prepared by the city's debt management department, San Diego has $2.2 billion in outstanding bonds on its books, with $1.75 billion in sewer revenue bonds and water revenue bonds representing the largest chunk. That debt is repaid through separately operated utility enterprise funds.
The amount of outstanding debt backed by revenue from the general fund is $483 million, including debt for the expansion of the San Diego Convention Center ($178 million) and Petco Park refinancing ($156 million).
Although the city has never stopped repaying its debt, and has ample resources to make payments, the big three credit rating agencies , Fitch Ratings, Moody's Investors Service and Standard & Poor's , downgraded or stopped rating city debt starting in 2004.
All three cited the city's inability to issue audited annual financial statements as well as political turmoil inside City Hall as reasons for downgrading the city's credit rating.
For its general obligation debt, Fitch ranked San Diego's bonds at BBB+, with a negative watch; while Moody's rated the city's general obligation bonds at A3, with a negative watch. Both ratings are just a few notches above investor grade or junk bond status.
In 2004, S & P; stopped rating the city's bonds because it failed to provide reports. It became the first major city in the state to be suspended since 1980, when San Francisco's was suspended.
Updated On Steps
Goldstone said representatives of the three rating agencies, including S & P;, which had heretofore ignored the city, were given the most recently released annual reports. They were updated on steps the city is taking to repair its creditworthiness, and addressing various points in an accounting remediation plan put together by Kroll Inc., a consulting firm paid $20 million to assist with an investigation by the Securities and Exchange Commission.
Among the recommendations adopted to improve the city's financial health was establishing an audit committee composed of three council members, including 2nd District City Councilman Kevin Faulconer.
"Certainly re-entering the financial public markets is critical for us as we look at paying for future infrastructure projects," said Faulconer, whose district includes downtown, La Jolla and Old Town.
He decried the necessity using borrowing from banks rather than issuing debt.
"I don't know what the total costs are, but the private sector is charging us additional points for the money, and those are points that we would not have to pay if not for our past problems. This is money that we would rather go to our projects rather than paying for additional financing costs."
Even if the city obtains improved credit ratings when it returns to the public markets, it still may be penalized, Klein said.
"They may have to pay higher interest rates because of all the bad news," he said. "Then again, maybe they won't. By not being in the bond market for a while, it perversely works in your favor."