Health Benefits Firm Encourages Disease Prevention and Wellness
Monday, August 13, 2007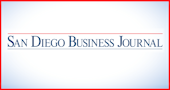 When American Specialty Health Inc. opened its doors in 1987, chiropractic, acupuncture, naturopathy and massage therapy were still considered alternative forms of health care.
As the years passed, the origins of the complementary health care benefits organization began to shift into the mainstream, yet the company managed to expand into other forms of alternative health care as well as a national market.
Now, celebrating its 20th year, San Diego-based American Specialty Health is preparing to launch several more of its online health education programs by the end of this year. For 2006, the company reported revenues of $128 million and more than 13 million members across the nation.
George DeVries, founder and chief executive officer of ASH, sees online personal health improvement programs as the up-to-the-minute focus in health care.
ASH is a parent company for its eight wholly owned subsidiaries: American Specialty Health Plans of California Inc., American Specialty Health Insurance Co., Healthy Roads Inc., American Specialty Health Networks of South Dakota Inc., American Specialty Health IPA of New York Inc., American Specialty Health Clearinghouse Inc., American Specialty Health Systems Inc., and American Specialty Health ODS of New Jersey Inc.
When DeVries was appointed to the White House Commission on Complementary and Alternative Policy in 2000, he heard about a study where a strict vegetarian diet, stress management and walking an hour a day led to an actual reversal of heart disease.
Wellness Web Site
From that point, the idea for ASH's first online venture, www.healthyroads.com, was born. The Web site provides wellness, weight management, smoking cessation and fitness benefits to health plans under big names like Kaiser Permanente, PacifiCare and Health Net. The company also initiated employer-sponsored, telephone-based personal health improvement and weight management programs.
"It was a big change for personal health," DeVries said. "It increasingly supports the individual. It empowers them with tools and knowledge that's going to create a large impact."
In January 2008, ASH will launch www.fitnesscoach.com, a program designed to customize an exercise plan and track an individual's progress. In January this year, ASH also started www.silverandfit.com, a plan for healthy aging through fitness programs. Silver & Fit's success is already showing in the results , membership is slated to double to 30,000 by the end of the first 12-month period and four Medicare plans picked it up in its initial year, DeVries said.
Voluntary Employee Benefits Association, which represents the San Diego County School Employee Trust, signed up for a pilot health coaching program in March 2005. Since then, more than 400 people have completed the program , 77 percent of whom lost weight with an average loss of 13 pounds, with some people reporting weight losses of 40 to 80 pounds , and 130 are currently undergoing coaching.
"VEBA did some research and we felt that ASH had a very good program," said Nancy White, director of health advocacy programs. "And we liked that they were local."
ASH also launched its first physical therapy and occupational therapy management programs in 2006, and Silver & Fit's sister program, www.activeandfit.com, which is aimed at commercial health plans, will kick off in January 2008.
Most of the ASH programs are designed to allow members and consumers direct access to contracted providers and products, according to the ASH Web site.
"All of our programs integrate under the umbrella of health improvement," DeVries said. "Where we're going, we want to stay under that umbrella In the next five years, we will see members as consumers rather than patients. We want to engage them, persuade them."
Humble Beginning
DeVries is quick to note the company's and his own humble roots. He started ASH from an extra bedroom in his own condo, sustained by a Bachelor of Arts degree from UC San Diego and a few thousand dollars in his savings account.
"I'm the first to say that I didn't really have the background to start a company," he said. But it seemed to work out for DeVries. By the company's 10th anniversary in 1997, 2.3 million members were covered by ASH and provider networks were established in all 50 states by 2000, according to the ASH Web site. Now, the company has 600 employees at the company's headquarters in downtown San Diego and at offices nationally.
The ASH offices appear to embody the mission of the company. Escalators were removed from the building's center atrium (it used to be an indoor mall) to encourage employees to take the stairs, and organic options fill the vending machines, said Debby Clark, the company's in-house public relations representative.
But, with the foundation success of the Healthy Roads Web site, DeVries sees the future of ASH tied up online, in systems-based solutions.
With that very idea in mind, DeVries launched another Web site, www.ashlink.com , this one to offer support to the 20,000 providers and 13 million members that contract with ASH. Previously, all claims were handled manually and now the company receives 80 percent of inquiries online, DeVries said.