Boom in New Hotels Bringing Boom in Old Hotel Renovations
Monday, April 23, 2007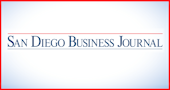 As far as construction goes, digging up sand on Mission Bay's shoreline is easier and faster than the county's rocky soil inland, Brent Bunting, a project manager for Webcor Builders, said as he walked past backhoes and Bobcats in the courtyard of the Hyatt Regency Islandia.
Despite the relative ease of moving the earth around to make way for new swimming pools, renovating a hotel that is open and fully operational is slow going, he said.
"But we manage just fine," he added, pointing to a grease board schedule that covers three walls of Webcor's on-site construction trailer. "We've had the full cooperation of the staff. We talk every morning."
Out of deference to the guests, the construction crew holds off pounding nails before 9 a.m. , well behind the crack-of-dawn banging and clanking heard on most building sites. They also shift their tasks to avoid disturbing conferences in the hotel's meeting rooms.
At present, 200 trade union members from San Mateo-based Webcor's local offices are on the project. When they are finished, the hotel will sport a new spa, three pools and three water slides that will run into the pools like streams flowing from a hillside.
The guest rooms and common areas will be renovated, as will the restaurant and meeting rooms. There will also be a new porte cochere.
The grounds will be freshly landscaped. A new pedestrian walkway will connect the pool area to the restaurant. Curtained cabanas, a la those at the W San Diego Hotel's rooftop patio bar, will be added. Only there will be more of them and they'll be bigger. Seattle-based Kennedy Associates Real Estate Counsel Inc. owns the Hyatt Regency Islandia.
Kennedy Associates also developed the W San Diego, which introduced hip and trendy lodging to downtown in late 2002, and recently sold it.
As of last week, 300 of the Hyatt Regency Islandia's 424 guest rooms had been completed. A dense thicket of vegetation, including 30 banana trees that obstructed views, was removed from the grounds, as were three pools, one of which was apparently a saltwater pool that once held dolphins.
Instead of being demolished and removed, the old pools had been filled with dirt to make way for the second set, which came as quite a surprise to the contractor, since there were no drawings revealing their existence, Bunting said. He later learned that during its first incarnation in the early 1960s, the hotel lured guests with its "Swim With the Dolphins" advertising.
Pulling It All Together
Another challenge was to bring a more cohesive feel to the property's three buildings. Jensen Fey Architects of Redmond, Wash., responded to that through landscaping and paint colors, said Jack vanHartesvelt, senior vice president of Kennedy Associates.
"The first building was built in 1962, the second tower in 1972, and the marina tower in 1988, which resulted in a property with different types of construction materials and different styles," he said.
The exterior of the oldest tower is sandy beige, which matches one of two shades of paint on the other two. The guest rooms and hallways are painted in shades of brown, beige, blue and white, a palate that blends with the Hyatt Regency Islandia's views of the waterfront and marina.
Sources said the $62 million Kennedy Associates paid to acquire the property from Islandia Associates in the fall of 2005 is high for a hotel that sits on city-owned land, particularly when you throw in the $35 million-plus renovation tab.
To keep up with "what customers want today," vanHartesvelt says it was necessary to add high speed Internet, flat-screen TVs and upgraded electric power systems in the rooms to accommodate laptops and other computer devices.
Leaping Into Pricier Accommodations
Adding all the new amenities required "a leap of faith," vanHartesvelt said. "But you end up with something you hope will be worth more in the eyes of the customer, and we feel it will."
When his company bought the Hyatt Regency Islandia, occupancy was averaging 71 percent , below par for the area , and rooms were going for $150 nightly.
"Now we expect to get $200 to $210 as a blended average," he said.
Work on the meeting rooms is expected to be completed in late May. The last of the guest rooms will be finished by June 1. The spa is scheduled for completion by July 4 and the remainder of the renovation by Labor Day weekend. Construction began in early January.
Soon, the hotel's name will be changed to Hyatt Regency Mission Bay Spa & Marina.
"That tells people where we are," said General Manager Moshen Khaleghi. "People call and ask, 'Hyatt Islandia,' where is that?' "
While statistics are available for hotel development and property sales, nobody compiles the cost of renovation projects, and building permits don't show dollar figures.
However, the tally likely runs in the hundreds of millions since many of the buyers of older properties , such as Kennedy Associates , did extensive renovations to attract visitors with fatter wallets. That list includes the 270-room U.S. Grant in downtown, which was purchased for $52 million in 2003 by the Sycuan Band of the Kumeyaay Nation and renovated for $54 million.
Rooms previously fetched an average of $150 nightly. The current rack rate is $479 for a room with a standard king sized bed and $695 for a suite. "In creating a luxury tier hotel in downtown, we set the benchmark for hotels in this area," said Mark Dibella, the Grant's director of sales and marketing.
In 2005, the sale of 36 San Diego properties totaled $1.3 billion. Last year, 33 transactions brought $805 million, according to Atlas Hospitality Group, an Irvine-based hotel brokerage.
But new owners weren't the only ones remodeling. One example is the 965-room Town and Country Resort and Convention Center, owned by San Diego-based Atlas Hotels, which has added a 41,000-square-foot exhibit hall as part of a $25 million expansion and upgrade.
Another is the Radisson Hotel La Jolla, which changed its flag to become the Sheraton La Jolla this month after completing a $5.5 million renovation that included remodeling its restaurant, lobby, meeting space, fresh landscaping and an exterior face-lift. The 252-room property is owned by San Diego-based Bartell Hotels.
An Anticipated Return
"No one invests in a renovation unless they think it will pay off," said Alan Reay, who heads Atlas Hospitality Group. "First and foremost, economics is what drives the deal."
"In the early to mid-1990s, Southern California went through a recession. Then we started to come out of it and 9/11 hit, so a lot of hotel owners who'd put renovation projects on the back burner are now doing them," he said. "They've made better profits during the economic recovery of the past few years, and they feel comfortable putting dollars back into their hotels."
Another factor prompting the fix-ups is competition that is expected from new hotels. Also, many brands have raised their standards, Reay said, which forces franchise owners to comply or risk losing their flag, and prompts prospective franchisees to meet the grade.
"It's also important to note that there's an abundance of low-interest money available for renovations, and it's still a heck of a lot less expensive to renovate than to build new," he said.