Nonprofit Profile
Monday, September 25, 2006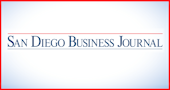 ORGANIZATION
Name: Scott H. Silverman.
Title: Executive director and founder.
Organization: Second Chance/STRIVE (Support Training Results in Valuable Employees).
Mission of organization: Creating opportunities for self-sufficiency by providing job readiness training, employment placement, affordable housing and life skills for unemployed and homeless men, women and youth.
Telephone: (619) 234-8888.
Web site: www.secondchanceprogram.org.
Founded: 1993.
Milestone: Our 100th STRIVE class will graduate in October.
Annual income: $2.5 million.
Expense allocation: $2.35 million.
Corporate support: Eighty percent of funds are from private donors, which include individuals, corporations and foundations.
Corporate supporters: SeaWorld, Union Bank, KFMB Channel 8 News, Wells Fargo.
Board chairman: Ray Ellis.
Board members: Ray Ellis, Ray Gallagher, Mike Kirkeby, Greg Markow, Roi Ewell, Elizabeth Gibson, Bennet Greenwald, Judy McDonald, David Minton, Cynthia Olmstead, Jason Shidler, Richard Taylor.
Employees: 20.
Volunteers: 1,000.
Events: "Celebration of Success-STRIVE 100th Graduating Class" on Oct. 21, hosted by SeaWorld. 2007 Adopt-A-Block Community Cleanup on May 19, 2007, and monthly STRIVE graduations.
OFFICE ISSUES
Recent challenge: Building capacity to serve more individuals and cultivating the resources necessary.
Measures of success: Eighty percent of STRIVE graduates find and keep employment and 70 percent of the Prisoner Re-Entry Program graduates do not return to incarceration.
Smartest move: Second Chance adding mental health services, launching Prisoner Re-Entry Program, purchasing Encanto headquarters.
Missed opportunity: Missing the chance to purchase additional alcohol- and drug-free homes before the affordable housing crisis.
Misconception: As a social entrepreneur, we are sometimes not seen as a significant solution to barriers to employment.
PROFESSIONAL INSIGHTS
Personal path to nonprofit work: My own personal experience and opportunity to craft the concept of "Success Is in You."
Toughest aspect: The battle every nonprofit leader faces daily, to glean resources and build sustainability.
Most surprising aspect: Watching people become successful, even when they believed they couldn't.
Biggest pain: Not having the opportunity to spend more time with the people we serve.
Greatest pleasure: Watching a graduate return to our office to ring the bell to say they got a job.
INTROSPECTIONS
Best recent moment: Watching the board of directors evolve and renew commitments to take Second Chance to the next level.
Worst recent moment: A visit to the governor's office and being denied an opportunity at this point to expand Prisoner Re-Entry programming.
Dream for another life: If I could start over, to have the knowledge that I have today in my hip pocket.
Greatest inspiration: Seeing someone that was in prison get released, get a job, get their family back together, get off parole, buy a home, vote and pay taxes again.
Downtime: B-movie and a cigar.
Causes: Eradicate homelessness, inspire others, motivate youth.
Most like to meet: Laura Bush.
, Stacey Bengtson