Many Retirees Soon Abandon the Rocking Chair, Return to Work World
Monday, September 18, 2006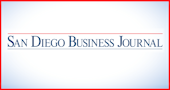 Frank Mercardante had it all planned out. Once the sale of his bank was completed in June, he'd take a part-time job outside of banking , and take more time to smell the roses.
But plans to throttle back ended when he attended his first board meeting of the acquiring bank, Sacramento's Placer Sierra Bancshares.
The board asked him to become its new chief executive officer.
Surprised by the offer, he thought it over for a few days, and then decided to accept the job.
"They decided it was time to make a change (Placer Sierra's former CEO resigned at the same time) and they had a solution that seemed to make sense," said Mercardante, 58.
Though the job requires him to split his time among offices in Sacramento, Orange County and San Diego, Mercardante has no regrets.
"It's made my life a little more hectic," said Mercardante, former CEO of Southwest Community Bancorp. "But I feel invigorated. I find my staff and my clients enthusiastic."
Mercardante is by no means unusual, say consultants who have seen a trend of executives retiring, then returning to the workplace after finding retirement not what they anticipated.
Money Isn't Everything
Leslie Thorpe, general manager of the San Diego office of Lee Hecht Harrison, a management consulting firm, said more baby boomers are finding it difficult to just walk away from work even though they are financially secure.
Often, the executives are still relatively young, in their early or mid-50s, and have a lot of energy.
After retiring, many travel, play golf or clean out the garage, but all that wears thin within a year, Thorpe said.
"After about a year there are people who either get depressed, or they come back to work," she said.
Robert DeRose, vice chairman of Student Loan Xpress, a unit of CIT Financial Corp. in San Diego, said he retired in 1998 after selling his student loan company.
The sale to American Express included a four-year contract to run the business, but DeRose could do it for only a year. "There was a culture clash, and I just left with three years on my non-compete (contract)," he said.
DeRose, 50 at the time, worked for a nonprofit he helped establish and played golf, but that grew stale quickly.
"I can't play golf every day. Once a week was enough for me. I needed something else."
Some friends from his old Wall Street broker days told him about a plan to launch another student loan company. DeRose grabbed the chance to return to the corporate world and helped raise $4 million in seed capital to start the business.
DeRose became head of Educational Lending Group Inc., took it public and, five years later, sold it to CIT in 2005 for $385 million. In that deal, DeRose negotiated a three-year agreement to help manage the unit through year-end 2007.
At 59, DeRose said he may retire, but he really doesn't know for sure what he'll do.
"I don't think I can stay home," he said. "I might get involved in some startups and serve on their boards. But I have to be more active than just being a board member."
Deal Makers
Thorpe said she's worked with several clients who retired in their 50s and found that all the leisure time didn't suit them.
One woman traveled with her husband until she realized she had to come back to work. "She felt like she had another deal in her," she said.
So pervasive is the issue of many people not knowing what they expect from their retirement that Lee Hecht Harrison and other consulting firms have set up programs to help retirees figure out options after leaving their jobs.
While there is considerable emphasis on having a financial plan for retiring, "many people spend a lot less time on preparing what they're going to do when they leave their full-time corporate jobs," Thorpe said.
The key to a successful retirement plan is more about finding purpose and meaning in one's life, she said.
For many executives, the urge to keep working on something productive is one that apparently never burns out.
DeRose said the thing that drives him in life is helping build a company, setting out strategic plans and seeing them through. He's not sure he'll find that kind of situation if he leaves the work world.
"I have to be entrepreneurial productive," he said.