Wal-Mart's Industrial Loan Controversy Tarnishes Silvergate Deal
Monday, September 11, 2006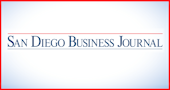 As first reported in the
San Diego Business Journal
in July, the sale of Silvergate Bancorp to Pasadena's Wescom Credit Union has been put on hold for at least six months. Regulators delayed the decision until it rules on a much larger transaction, Wal-Mart Stores Inc.'s purchase of another industrial loan institution in Utah.
Silvergate Chairman and CEO Dennis Frank said the banking industry's fear of Wal-Mart's entry into retail banking prompted the Federal Deposit Insurance Corp. to suspend approval of transactions involving industrial loan companies for six months.
La Jolla-based Silvergate, with $460 million in assets, holds an ILC charter, which is similar to commercial banks but do not provide such consumer services as demand deposits or checking accounts.
"An increasingly challenging, if not downright hostile, environment has developed for issues involving industrial banks like Silvergate, due in large measure to the efforts by Wal-Mart to obtain an industrial bank charter, and the opposition that their effort has generated," Frank wrote Aug. 14 in a letter to shareholders.
Frank said trade groups' lobbying thwarted Wal-Mart's attempt at buying an ILC charter and restricting the ownership of industrial banks.
"The political turmoil and regulatory uncertainty combined into the perfect storm that eliminated any prospect for having the Wescom merger approved in a timely fashion," Frank said in his letter.
Besides Wal-Mart, other businesses seeking ILC charters include Home Depot and Berkshire Hathaway Inc., Warren Buffet's huge holding company.
Wescom, with more than $3 billion in assets, said it wanted Silvergate's ILC charter so it could buy and sell credit card portfolios issued by credit unions. Currently, commercial banks must service credit union-issued credit cards.
- - -
OTS Approves WaMu Purchase: Last month, the Office of Thrift Supervision approved the sale of Commercial Capital Bancorp, based in Irvine and with offices in Del Mar, La Jolla and San Diego, to Seattle's Washington Mutual Inc.
Oct. 1 is the expected completion date.
Ninety-eight percent of the stockholders of Commercial Capital, a savings bank based in Irvine with $5.7 billion in assets, approved the sale at a July 25 meeting.
WaMu and Commercial Capital announced the deal in April in which WaMu agreed to pay $16 per share for CCB for an aggregate $983 million. The stock premium at the time the deal was announced was 13 percent above the previous day's closing stock price.
The acquisition of CCB "strengthens our already solid position in the attractive California multi-family and small commercial real estate lending markets," said Kerry Killinger, WaMu's chairman and CEO.
WaMu, with more than $350 billion in total assets and 2,600 offices, is one the nation's largest mortgage lenders.
In its most recent second-quarter report, Commercial Capital said it spent $1.9 million on expenses related to the sale of the company. It also spent $2.2 million on its commercial banking unit.
For the second quarter, Commercial Capital reported net income of $13.3 million, compared to $19.3 million in the like period of 2005. For the half, the banking firm reported net income of $27 million compared to $42.4 million for the like period of 2005.
WaMu is the third largest bank doing business in San Diego based on deposits in its 68 branches here. As of June 2005, it held about $7 billion in deposits, just below Wells Fargo Bank's $7.2 billion, and Bank of America's $8.5 billion.
It also has one of the largest staffs locally with about 1,200 employees.
- - -
BofA Guarantees It Has The Best Mortgage: Bank of America, based in Charlotte, N.C., upped the ante recently in competing for new home loans.
In addition to the year-old Mortgage Rewards program that pays for most lender closing fees, BofA now guarantees its service by paying $200 if customers find a better deal.
The guarantee check program is only being offered in three cities: Orlando and Jacksonville, Fla., and here.
Since the guarantee has been in place BofA has yet to write a check, said spokeswoman Julie Davis.
The Mortgage Rewards program, launched in May 2005, waives most lender closing fees, including loan origination fees, appraisals, tax services and credit report fees. Davis said since the program has been in effect, some $38 million in fees have been waived to borrowers.
- - -
Small Change: Union Bank of California, with about 60 offices in San Diego, was ranked as the No. 4 employer of Hispanics by Hispanic Magazine in its September issue First Banks Inc. of St. Louis completed its $25.5 million acquisition of San Diego Community Bank last month GE Anatares Capital, a unit of GE Commercial Finance, provided $56.5 million in financing to Transportation Resource Partners acquisition of Poway-based National Powersports Auctions.
Send any news of finance in San Diego to Mike Allen via e-mail at mallen@sdbj.com . He can be reached at (858) 277-6359.