FDA Seeking More Information on Neurocrine's Sleeping Pill
Monday, September 11, 2006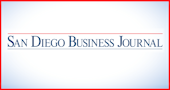 The Food and Drug Administration has asked Neurocrine Biosciences Inc. to study how its experimental sleeping pill, Indiplon, reacts with certain foods before the agency reconsiders market approval.
The San Diego-based biotech firm, which lost drastic stock value and underwent layoffs following a tepid FDA response to the drug, plans to resubmit the 5- and 10-milligram doses before the end of the second quarter of 2007.
The company announced the FDA's request Sept. 5 after a meeting with the agency about the two doses in late August or early this month.
"We don't quite understand what we should do," said Chief Executive Officer Gary Lyons. "We'll be asking for better clarity."
Lyons said it's typical to test how well a sleeping medication works following patient consumption of a high fat meal since that can slow the medicine's effect.
But, he said, "We've already done that."
He said three FDA officials, including those who originally reviewed the application, met with about eight Neurocrine executives in the past couple of weeks.
Executives will hold a similar meeting with the FDA in late October to discuss the 15-milligram dose.
Analysts consider the larger dose the most financially promising because there are already several competitors on the market for lower doses. The larger dose was to help the patient sleep the entire night without interruption.
In May, Neurocrine stock dropped 60 percent and continued to slide after the FDA assigned a non-approvable status to the higher dose. In June, Pfizer Inc. broke its collaboration agreement with the company, and in July and August, Neurocrine eliminated the 200-member sales force it had hired to sell Indiplon , then laid off 100 more workers.
At least two analysts have been positive about Neurocrine's ability to obtain approval for Indiplon , with or without Pfizer.
Bud Leedom, a local biotech analyst who publishes a monthly newsletter called the California Stock Report, has said he thinks the company will eventually find a new partner.
Even before the FDA's recent meeting with Neurocrine, New York-based biotech analyst Juan Sanchez, of Punk Ziegel & Co., said, "Given what we know about the drug today, the company will get it approved in the future."
Neurocrine has around 280 employees remaining, and expects to end the year with about $180 million in cash, burning about $100 million this year.
Stock, traded under the symbol NBIX on the Nasdaq exchange, closed the day of the announcement at $10.55, down 38 cents, but rebounded slightly in after-hours trading to $10.60, up 5 cents.