Construction Journal
Monday, September 11, 2006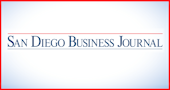 Klang & Associates Inc. has completed installation of three luxury model home interiors at the new Magnolia Estates community in Carlsbad.
Cost: Unavailable.
Klang president/owner: Lisa Klang.
Developer: Barratt American.
- - -
Smith Consulting Architects is in charge of design for Aspen Properties' new 219,000-square-foot Carroll Canyon Business Park in Miramar.
Cost: Unavailable.
Developer: John Tworoger of Aspen Properties.
General contractor: Lusardi Construction Co.
Architect/designer: Gary Baker.
Project manager: Carl King.
Structural engineer: Horowitz Taylor Kushkaki Structural Engineers.
Civil engineer: Rick Engineering.
Landscape architect: Ahles Landscape Architecture.
Marketing: Arnie Friedman, Jay Alexander and Ryan Grove of Colliers International.
- - -
Johnson & Jennings General Contracting has been selected as the general contractor for the 17,000-square-foot office renovation for ISEC at 3888 Calle Fortunada in San Diego.
Cost: Unavailable.
Project manager: Mike Stephenson.
On-site superintendent: Eric McManus.
- - -
Bycor General Contractors has started work on a $3.2 million, 22,634-square-foot tenant improvement project for Scripps Clinic on Mission Valley Road.
Cost: Unavailable.
Building owner: H.G. Fenton Co.
Send news of contract awards and construction commencement and completion for the Construction Journal to pbroderick@sdbj.com . Please include the address, contractor, architect, square footage and cost.