New School Is One Answer To Solving The Nursing Shortage
Monday, September 4, 2006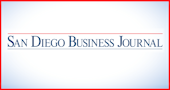 Cal State San Marcos is off-and-running at the beginning of a new school year with expanded offerings to students preparing for health care careers.
After years of planning, the university's fourth college , Health and Human Services , let its first batch of nursing students through the doors Aug. 24.
"We are extremely delighted with the prospect of a very strong and viable class," said Judy Papenhausen, director of the School of Nursing at Cal State San Marcos. "Our expectations are progressively strong and we have a sound program."
The overwhelming number of submitted applications reveals just how strong the demand has become for nursing programs.
"We received over 1,100 applications, which led us to what is called impaction status, meaning we were having more students apply than we could handle," Papenhausen said. "So, unfortunately, we were only able to admit 44 students."
Consequently, CSUSM's School of Nursing devised supplemental criteria to narrow down which applicants would be accepted into the school. The criteria are based on students' grade-point average, previous experience in a health care setting, the ability to speak a second language, and residency in North County , a criterion in place because of the extreme shortage of nurses in the area. The school also judges applicants based on the results of a required Essential Academic Skills Test.
The measurements are scored into a points-based rating system. The total points of each application are then ranked from highest to lowest.
"The first 44 applications that were eligible (the applicants who scored the highest points) were invited to be admitted," Papenhausen said.
School-Hospital District Partnership
The college had been in the process of creating a nursing school for quite some time, but Papenhausen said it was off to a slow start because opening a nursing program takes a lot of funding, which is a reason why there are a limited number of nursing schools in the nation.
Sparse nurse-training programs, and a general nurse-staffing shortage at area hospitals and health centers prompted Palomar Pomerado Health to get involved and help expedite the process of opening a nursing school.
On Jan. 1, California became the first state to set numerical standards in most areas of a hospital on the number of patients assigned to each nurse.
The nurse-to-patient ratio in California is 1-to-6 for medical/surgical and mixed-staff units, which will be in effect until January 2008.
According to the state Department of Health Services, California ranks 49th among states in the number of registered nurses per capita, illustrating that California has 30 percent fewer nurses than the national average.
Lorie Shoemaker, chief nurse executive at PPH, said the health system has 80 openings for nurses.
So in 2003, the hospital system, which encompasses hospitals in Escondido and Poway, became partners with CSUSM and offered the university a school facility and funding for the program.
"We wanted to get involved so we could help increase the number of nurses in North County," Shoemaker said. "The funding is a large contributing factor of why we're short on nurses. Nursing schools are just expensive to open and run, and that is why PPH was involved in such a financial perspective."
The health system's first contribution to CSUSM was $150,000 to help pay for consultation and accreditation studies to get the nursing program off the ground. In addition, the system committed $2.5 million to convert a building across the street from the campus into the nursing school facility.
The building is owned by PPH and was vacant before the system revamped it for the nursing school.
The 15,000-square-foot state-of-the-art nursing center, named the PPH Center for Health Education, encompasses the latest technology advances and equipment in nursing education, with wireless technology, tele-medical equipment, videoconferencing and lab areas that replicate PPH's newest and most technologically advanced hospital rooms.
"We designed the school's intensive care and pediatric unit to look like any of our new rooms," Shoemaker said. "Health care is becoming very high-tech and the students need to be able to function in a high-tech hospital. This facility will allow for them to do so."
School Continues To Grow
With the opening of its first quarter this fall, Cal State San Marcos offers three programs: a basic Bachelor of Science in nursing degree; a two-year part-time program for licensed registered nurses that leads to a bachelor's degree in nursing; and a two- to three-year part-time program for licensed vocational nurses that leads to a bachelor's degree in nursing.
The school accepted 44 students, and its goal is to graduate all 44 in 2009. Its next major step is to accept an additional 40 students next quarter, bringing the total of nursing students to more than 80.
"We don't have the state support, so the school is working to get additional resources from the chancellor's office so we will be able to support 40 more students," Papenhausen said.
Shoemaker said PPH is also looking to hire faculty and donate teachers to the nursing program in the near future to help alleviate the strains that limited funding can cause.
Lastly, the school has planned to offer a master's degree program in nursing beginning in 2009.
"We are scheduling our first class to graduate in 2009, which will be our students in the generic, or basic program. And that is when we plan to start our master's degree program," Papenhausen said.
Helping The Community
Both the school and PPH expect the new school will make somewhat of an impact with the nursing shortage, especially in North County.
"We're just hoping to get out there and produce a quality nurse and get more nurses out there," said Debbie Bennett, a faculty member and nursing skills lab coordinator. This is a big step in San Diego and North County. It's exciting that we're going to be putting as many nurses as possible and as fast as possible into the community."
Shoemaker added that the new program is a good start in making a dent in the nursing shortage in San Diego. The school will primarily help San Diego, Shoemaker said, because national statistics have shown that 85 percent of nurses stay in the area they graduated from.