Bush Administration Takes Local Pulse on Plan to Share Health Insurance
Monday, October 23, 2006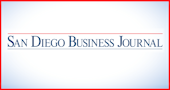 San Diego business and health leaders who met with a Bush administration official here this month are saying they no longer want to participate in a federal pilot program that would have large employers sharing insurance claims information.
Hospitals have been skeptical of the cost of the project , the intentions of which have been unclear , since April when Michael Leavitt, secretary of the U.S. Department of Health and Human Services, met here with local health care leaders and large employers proposing San Diego apply to participate.
Others who attended that meeting, such as Connect Chief Executive Officer Duane Roth and Bob Hertzka, a local anesthesiologist and past president of the California Medical Association, had been anxious to see San Diego participate in the pilot project.
During Leavitt's spring visit, he stressed that the information would be gathered to encourage price transparency , perhaps to foster the growth of Bush-backed health savings accounts or lower the rising cost of health care. On Oct. 13, Leavitt sent his counselor on health policy, Thomas Barker, to communicate with San Diego leaders at an invite-only meeting at Connect's La Jolla offices.
The meeting included representatives from Sharp HealthCare, Scripps Health, Qualcomm Inc., Science Applications International Corp., the Alliance Healthcare Foundation and some small employers.
Quality Assessments
Barker said in an exclusive interview after the meeting that goals of the pilot program would focus on measuring quality and developing standards for synchronizing computer systems among health care providers nationwide.
The emphasis on quality lends itself to a system called "pay for performance," where health care providers get reimbursed for treating Medi-Cal and Medicare patients based on how well they live up to standards. The concept, which is not used yet, is controversial because some doctors say there is no way to set fair standards since providers in certain communities treat sicker patients.
"This is more than (pay for performance)," Barker said. "It's to create a health care system in this country. You can use different brands of cell phones, and they talk to each other. But if I came into a hospital unconscious and they couldn't ask me what kinds of medicines I'm on, they'd have to conduct unnecessary blood tests. That is the deficiency of not having a health care system in this country."
In the end, participating in the project may have had hospitals spending money on computer systems that would not be in line with yet-to-be determined state or federal mandates, said Steven Escoboza, chief executive officer of the Hospital Association of San Diego and Imperial Counties, who was at the Barker meeting.
Stuck In The Middle
The federal and state government have both recently issued executive orders requiring that providers adopt health information technology standards. While the federal order requires adoption by January, Gov. Arnold Schwarzenegger's order says "in the next 10 years." Neither is specific about what type of technology needs to be used.
"There's a tension between federal and state executive orders," said Escoboza. "Providers are caught in the middle."
Sharp CEO Mike Murphy was the only hospital CEO in attendance, though Sharp's spokespeople said he was unavailable for comment.
Scripps sent its chief information officer, Drexel DeFord. No other hospitals were invited, said Roth, who organized the meeting. Roth, too, has changed his mind about the once-promising sounding project.
"After hearing what they're trying to do with those pilots, I don't know that there's a great deal of benefit to being involved in that," he said after the meeting. "Everybody's on the starting line, but nobody is saying 'go.' No one wants to buy into something that's going to be obsolete."
The federal government, which provides a small amount of money for the pilot project participants, has already selected six cities to partake , Minneapolis, San Francisco, Indianapolis, Boston, Phoenix and Madison, Wis.
Barker said 15-20 more cities will be selected in the next year, and within the next five years, there will be a total of about 60.
"Usually, I don't hear providers and businesspeople saying the government should set the standards," said Barker. "(Hospitals in San Diego) are trying to do the right thing, but they're questioning whether the technology they are investing in is the right technology, and I hear that same question from providers all over the country."