Hotel Sales Bubble Stretched to the Limit, According to Analyst
Monday, October 16, 2006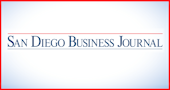 Correction: In the Oct. 16 edition, an incorrect photo accompanied an article on the sale of the Residence Inn San Diego in Mission Valley ("Hotel Sales Bubble Stretched to The Limit, According to Analyst"). The picture was of the Residence Inn San Diego on Pacific Coast Highway, not the Mission Valley hotel that was sold. The Business Journal regrets the error.
At least one analyst expects that the county's hotel sales, which have continued at a rapid clip for the past year and a half, will slow down soon, if for no other reason than there won't be many desirable properties left to sell.
But gauging from the number of recent transactions, including the sale of the 192-room Residence Inn San Diego in Mission Valley, announced this month, the hotel bubble, unlike the housing bubble, shows no signs of an imminent burst.
The Residence Inn San Diego was part of a four-hotel package acquired by Palm Beach, Fla.-based Innkeepers USA, a hotel real estate investment trust, from Bethesda, Md.-based RLJ Urban Lodging Fund, LP for a total of $215 million, or $231,000 per room. The package also included the 200-room Residence Inn Anaheim, 230-room Hilton Suites Anaheim and 309-room Hilton Ontario, all in Southern California.
Shares in Innkeepers USA Trust are sold on the New York Stock Exchange under the symbol KPA. RLJ Urban Lodging Fund is an affiliate of RLJ Development LLC.
Innkeepers USA Trust funded the four-property acquisition by borrowing $81.3 million with an unsecured line of credit and a $120 million loan secured by the two Residence Inns and the Hilton Ontario. An additional $13.7 million loan was secured by the Hilton Suites Anaheim.
"Southern California remains one of the strongest markets in the country and continues to grow at a brisk pace," said Jeffrey H. Fisher, Innkeepers USA's chief executive officer and president. "Together with our under-construction Embassy Suites hotel in Valencia in the high growth Santa Clarita Valley, these five hotels give us a strong presence in this important market and represent a significant source of future growth for us.
"These (four) top-tier hotels are in prime markets, are in excellent physical condition, and combined with our planned $2 million in upgrades, will be in a highly competitive position."
The two Residence Inns will be managed by a joint venture of Raleigh, N.C.-based Summit Hospitality Group, Ltd. and Innkeepers Hospitality Management, which is owned by Fisher. Meanwhile, Innkeepers Hospitality Management will manage the Hilton Suites Anaheim and the Hilton Ontario hotels under long-term agreements.
Alan Reay, who owns the Costa Mesa-based hotel brokerage firm Atlas Hospitality Group, publishes annual and semiannual reports on hotel sales and starts and projects industry trends, foresees a slowdown in hotel transactions in San Diego County and the rest of the state in 2007.
"The owners that were looking to sell have pretty much brought their properties to the market because they see that if the market is not at the top, it's pretty close," Reay said.
More Flipping Predicted
Bernie Murphy, a regional vice president of the Plascencia Group Inc. hotel brokerage, disagreed. He said he expects to see more buyers "flipping properties" , buying, or developing and quickly reselling , within the next year or two.
"I don't see it cooling off soon," Murphy said. "The sale of the Residence Inn in Mission Valley is a classic example."
It was built in 2003 by Newport-based Tarsadia Hotels, and they sold it about 18 months later to RLJ. Also the Hilton Suites in Anaheim, which was part of this four-hotel package, was held not even a year. The price that RLJ paid Tarsadia for the Residence Inn in Mission Valley was not available, nor was the construction price.
Other examples of quick turns include the 263-room W San Diego Hotel, which opened in downtown's Marina District in late 2002, went on the market in 2005, and sold this year for $96 million. Add to that the 235-room Hotel Solamar in the Gaslamp Quarter, which opened in April 2005 and sold this past summer for $87 million, as well as the 284-room Marriott Del Mar on El Camino Real, which opened in 2002 and sold this year for $64 million.
"The only thing that might slow down sales is a real spike in interest rates or a collapse in hotels' performance," Murphy said.
But even if an increase in hotel room inventory countywide , several hotels are planned or under construction, including the 1,190-room Hilton San Diego Convention Center Hotel , brings down occupancy rates at individual hotels, as predicted, investors intending to flip properties still have a window of opportunity, he said. Meanwhile, one factor contributing to the high volume of hotel sales is that interest rates on loans are relatively stable, he added.
In the first half of this year, 18 hotels with a total of 2,662 rooms sold for a total of $605.7 million, compared with 16 hotels having 1,566 rooms during the first six months of 2005 that sold for an aggregate $244.6 million, according to Atlas Hospitality.
Major Sales
Among those fetching the highest prices were the 337-room Embassy Suites San Diego on Pacific Highway, which went for $118 million in June, and the 335-room Embassy Suites La Jolla that sold for $100.1 million in May. The 1,044-room Sheraton San Diego Hotel & Marina near Lindbergh Field was also a major transaction logged in the first half of this year, however its price is unknown, as it was part of a $3.8 billion package that Host Hotels & Resorts Inc. acquired from Starwood Hotels & Resorts Worldwide.
Atlas Hospitality has preliminary information on two other recent transactions. They are the 260-room Sheraton Hotel San Diego on Camino Del Rio, which sold as part of a seven-hotel portfolio by MeriStar Hotels & Resorts, which has its headquarters in Arlington, Va., on Sept. 18 to Ashford Hospitality Trust of Dallas. No price was available. On Sept. 13, the 175-room Holiday Inn Mission Valley on Murphy Canyon Road was sold by San Clemente-based Sunstone Hotel Investors Inc. as part of a 13-hotel package that went for a total of $144 million to Trinity Investment Trust, which is based in New York City. But the individual prices of the hotels are unknown.