Qualcomm Points Eudora in New Direction
Wednesday, October 11, 2006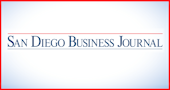 Qualcomm Inc. announced Oct. 11 that it is opening the doors for developers to customize and improve new versions of its Eudora e-mail software.
Following the lead of a nonprofit technology think tank, the Mozilla Foundation, and its Thunderbird e-mail program, future versions of Eudora will be based on the same technology platform as Thunderbird and will hold to the same "open source" philosophy , that end users should be unrestrained in customizing programs to work in a manner that best suits them.
Currently being sold for $19.95, Qualcomm will cease the commercial sale of the program in the first half of 2007. According to Qualcomm spokesman Jeremy James, technical support on pre-open source versions will not run out and users are free to use the older program for as long as they'd like.
"New features and continued development will only take place with the new version," James said, noting the advantages for Qualcomm in terms of strategy and for users in terms of support.
"We're tapping the power of the open source development community, while allowing ourselves to focus on our core business , mobile wireless technology," said James.
"For users, this means that they will continue to have Eudora as an e-mail client with an open source community that will continue to develop it."
While James was unable to pinpoint any specific Web site where add-ons, patches and other new functionality would be available for download, he said that Mozilla's Web site (www.mozilla.org) could be one source to find them, since Mozilla's Thunderbird and Eudora share the same "underlying code base" and similar communities.
Qualcomm is traded on the Nasdaq as QCOM and closed Oct. 10 at $37.07, up 83 cents from its previous close.
, Andy Killion