Navigating the Web
Monday, October 9, 2006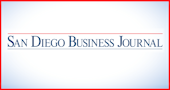 With a little help from a search engine marketing firm, a company can effectively market itself online to countless number of people surfing the Internet.
A variety of local search engine marketing firms are helping businesses Google their way into consumers' minds and wallets. These marketing firms provide Web site optimization services in which individual Web sites are made search engine friendly to maximize exposure.
A search engine is a program that searches online documents for specific key words and returns a list of Web site addresses where the key words are found.
Companies can bid on key words from a search engine on a pay-per-click basis and increase the likelihood of placing on the first or second page of a search engine's results. For example, if a company is selling beauty supplies, it would bid on the key word "beauty supplies," hoping a user would key in those search words, see their ad, click on it and make a purchase. Companies using pay-per-click only pay when the user clicks on the ad.
San Diego-based SEMDirector Inc., which offers search engine marketing services and related software, is focusing on the last of four marketing principles for its clients: product, price, promotion and placement.
SEMDirector Chief Executive Officer Russ Mann said securing that placement or visibility on the World Wide Web is crucial in today's business world.
"If you are getting more clicks, you are getting more traffic, and more revenue," Mann said. "It is about visibility, 'action-ability' and profitability."
Mann said SEMDirector's software and services contain an audit that continuously updates and improves the placement of a company's online presence in search engine results and is geared toward the bottom line of revenue and profit.
"Search engine marketing is not black magic," Mann said. "It is not an archaic, mysterious art form. It is all text, math and algorithms."
He said that search engine marketing provides businesses with a true reading of the percentage of business stemming from online searches.
"This is the Holy Grail of marketing," he said. "You can actually measure down to the consumer level."
Mann quoted significant increases in Web site visits, immense savings in the cost of marketing, and the tremendous increase in revenues by clients using the services of search engine marketing firms.
Impressive Client List
SEMDirector is focused on companies with more than $1 billion in revenues. Its client list includes Fortune 500 and Fortune Global 200 companies, including General Electric Co., Hewlett-Packard Co., Procter & Gamble Co., and Intel Corp.
SEMDirector is primarily a software company but also provides in-house marketing agency work to be used in conjunction with its software. The company employs 35 professionals in the United States and approximately 20 contractors in Mexico and Argentina.
It is all in the numbers.
Sorrento Valley-based WebSideStory Inc. is a Web marketing, analytics and content management firm, and provider of digital marketing analytics solutions that improve online marketing, and sales and business operations. The company announced the results of a recent study Sept. 25 that shows paid search has only a slight 9 percent edge in conversion rates , the percentage of visitors that make a purchase , over organic searches, or nonpaying or natural searches.
In its study of more than 57 million search engine visits to nearly 20 major business-to-consumer e-commerce sites using WebSideStory's technology, WebSideStory found paid search or key words bought on a pay-per-click basis on the major search engines had a median conversion rate of 3.4 percent at business-to-consumer e-commerce sites. The study also showed a conversion rate of 3.13 percent for organic search results. The study was conducted during the first eight months of this year.
Erik Bratt, director of corporate communications at WebSideStory, said the study illustrates that companies should not invest only in paid placement.
Bratt recognizes the strong synergy between paid and organic searches and said the bottom line is that marketers need to optimize both to achieve maximum results and profitability.
"The key message is that you shouldn't put all of your eggs in one basket," Bratt said.
Suite Of Applications
WebSideStory has 300 employees worldwide and offers a suite of digital marketing applications, consisting of Web analytics, Web content management, and key word bid management.
Its client list of more than 1,400 companies includes AT & T;, Motorola, BMW, Comcast, Alaska Airlines and Bloomingdale's.
University Towne Center-based DSD Business Systems explains that Web site optimization and search engine marketing are critical to businesses with an Internet presence because 85 percent of Web traffic is driven through search engines, but very few search engine users ever scroll past the first two pages of results.
DSD Business Systems concludes that 85 percent of any Web site's potential traffic and online revenues comes from first- and second-page , paid or natural appearances on the most popular search engines, including Google, MSN, Yahoo!, and AOL Search.
Pete Morone, vice president of sales and marketing of DSD Business Systems, said a strong Web site with a lot of information definitely adds to the allure and traffic on the Web.
"When was the last time you opened up the Yellow Pages, opposed to going to the Internet?" asked Morone.
DSD provides consulting services, custom programming, software training, and information technology, network and Internet marketing services to more than 400 customers.