Construction Journal
Monday, October 9, 2006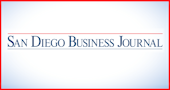 Lyons Warren is designing a 10,000-square-foot manufacturing and office building for American Sheet Metal in Santee.
Cost: Unavailable.
Structural engineer: Glenn Mouritzen.
Design engineer: Juan Garcia.
Architect: Studio A46.
Mechanical engineer: Direct Engineering Solutions.
- - -
Pacific Building Group has started construction on a 47,310-square-foot project for Hunsaker & Associates at 9707 Waples St. in San Diego.
Cost: $4 million.
Project team: H & H; Demolition, CG Electric, Mechanical System Contractors, Cass Plumbing, Cosco Fire, Advanced Acoustics, Spooner's Woodworks, A-1 Roofing, Brawley Concrete, Ebco Steel, General Coatings, Omni Glass, DFS Flooring and D.A. Whitacre.
Space planner: Amy Tobia.
Project superintendent: Gary Rager.
Project coordinator: Jackie Ray.
Building owner: Seven-In-One LLC.
- - -
Johnson & Jennings General Contracting has tenant improvements under way for the 5,119-square-foot offices of Red Capital Markets at 655 W. Broadway in downtown San Diego.
Cost: $399,467.
Project manager: Joe Weaver.
Project engineer: Max Volkman.
On-site superintendent: Dave Back.
Subcontractors: Dynalectric, Control Air, Schmidt
Fire Protection, Pyro-Com Systems Inc., Dave Painting Service, Re:Source Floors, Johnson, Barnes & Finch, Centex Glazing, Towne Construction, Insulcom, Spooner's Woodworks, and H & R; Steel.
- - -
Roel Construction has completed tenant improvements on a 40,656-square-foot, two-story office building owned by Qualcomm Inc. in San Diego.
Cost: Unavailable.
Owner representatives: Chuck Nichols and Rick Salazar.
Architect: Delawie Wilkes Rodrigues Barker.
Consultants: Louis Abbott and Shawn MacLean of Walsh Engineers, and John Elder of ILA + Zammit Engineering Group.
Roel representatives: Wayne Hickey, project executive; Doug Briggs, group manager; Bill Thompson, project manager; Jason Gauerke, assistant project manager; Tom Groenendal, superintendent; and Carol Maniglia, senior project coordinator.
Subcontractors: Arrow Automatic Fire Sprinklers Inc., Benchmark Landscape, Casper Co., Commercial & Industrial Roofing Co. Inc., David Framing Inc., Dittman Masonry, Dynalectric Co., Howard's Rug Co., Institutional Cabinet & Millwork Inc., McBride Door & Hardware Inc., Otis Elevator, Quality Reinforcing Inc., RBE, Raymond Interior Systems, Richardson Steel Inc., G.A. Rogers Acoustics Inc., Russell Glass Inc., SCS Flooring Systems, Saddleback Waterproofing, Spring Valley Insulation Co. Inc., University Mechanical & Engineering Contractors Inc., DEC Engineers, TKG Consulting, and Partitions and Accessories Co.
Send news of contract awards and construction commencement and completion for the Construction Journal to pbroderick@sdbj.com . Please include the address, contractor, architect, square footage and cost.