Short Sellers Swarming Avanir's Stock, Driving Down Share Price
Monday, October 2, 2006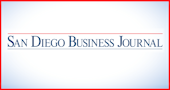 Clarification: In a story appearing Oct. 2 ("Short Sellers Swarming Avanir's Stock, Driving Down Share Price"), the Business Journal reported biotech analyst John McCamant said he does not think Avanir Pharmaceuticals' drug Neurodex would receive approval from the federal Food and Drug Administration. After publication, McCamant clarified his statement: He said that the current political climate at the FDA would make approvals difficult for drugs that treat chronic diseases, such as Neurodex.
Avanir Pharmaceuticals might be a victim of naked short selling.
Sounds sexy, but it's not, say those disgusted with the practice.
Among those are investor Robert Jacobs, a New York resident, who believes a short-selling scam is at least partly responsible for his $750,000 in Avanir stock dwindling to $250,000.
The company has submitted a New Drug Application to the Food and Drug Administration for Neurodex, a medicine that could treat uncontrollable laughing and crying in patients with neurological disorders, such as Parkinson's disease or Alzheimer's.
In traditional short selling, an investor who believes that a company's share price will decline borrows stock from a broker to sell high, and then later buys shares at a lower price to repay the loan.
Naked short sellers do the same thing, but they don't legitimately borrow the shares, so the stock is not delivered to the person who bought it. Neither practice is illegal, unless abuse can be proven , for example, trying to drive down the share price by pumping a theoretically unlimited volume of sales into the market.
Almost two years ago, the U.S. Securities and Exchange Commission began listing companies with enough naked short selling to raise concerns. Avanir has been on that list, dubbed Regulation SHO by regulators, for around three months now.
As of Aug. 10, more than a third of the company's shares trading hands were being short sold, according to Yahoo! Finance. Avanir's stock has gone from a 52-week high of $18.14 in March to a low of $5.31 in June. On Sept. 27, the day Avanir executives pumped up investors at the 2006 UBS Global Life Sciences Conference in New York, shares closed up 10 percent. The day prior, shares traded hands at a rate much higher than the company's average volume: 705,000 versus an average volume of 428,114.
Executives at Avanir declined to comment for the article, according to the firm's spokeswoman Patrice Saxon. Saxon, who also oversees investor relations, would not say if the company was concerned about short sellers or if she thought the company's stock had been declining because of short selling activity.
In June, the FDA delayed its decision on Neurodex, a combination of dextromethorphan, used in some cough syrups, and the enzyme inhibitor quinidine. Avanir now expects an FDA decision at the end of October.
Jacobs, who lost thousands betting on Neurodex, partly blames a report released earlier this year by New York analyst Evan Sturza, a former hedge fund manager who publishes Sturza's Medical Investment Letter. The report accurately predicted the FDA's delay of Neurodex, but Jacobs said a late addition of data was the cause of the delay, not the safety of the medicine, as Sturza suggested.
"The report put an aura around the company that was not fair," Jacobs said. He said the tight-lipped nature of Avanir's executives adds to a speculative cloud around the company.
Patrick Byrne, Chief Executive Officer of Salt lake City, Utah-based Overstock.com, has also been on the regulation SHO list for months. Byrne has been vocal about naked short selling, appearing on national TV news programs. His company has filed a lawsuit against hedge funds and traders he calls "low level gangsters" who he believes are targeting his firm.
"We're on the brink of exposing the largest commercial fraud in the history of the republic," Byrne said. "This is not an Overstock problem; this is an America problem."
Byrne said biotechnology firms can be especially appealing to short sellers because of their dependence on the market for money to continue trials , in essence because they are unstable when compared to other types of companies.
"(Naked short sellers) need to show doubt and confusion about a company," he said. "They get the press to simultaneously trash the Jesus out of a company. With biotech, there's always rumors the FDA isn't going to give them approval or that the SEC is investigating. They are vulnerable to having their stock diluted, and it can make it difficult for them to raise capital."
Berkeley-based biotech analyst John McCamant, who publishes the Medical Technology Stock Letter, said naked short selling isn't as common as people think, and called it, essentially, a lost cause.
"People have been beating their heads over the issue forever. It happens on and off to too many companies," McCamant said. "America supposedly has the most level playing field in the world."
He said the negative news of the FDA's delay makes it difficult to gage the extent to which Avanir's stock price has been dropping due to naked short selling.
Either way, McCamant doesn't think the agency will give the drug approval. He said the agency's current political climate makes it more likely regulators will approve drugs for fatal diseases.
For the third quarter, Avanir reported a net loss of $17.5 million compared with $8.2 million in the same period 2005. The discrepancy is due to Avanir's acquisition of Alamo Pharmaceuticals in May. Avanir reported $38.2 million in cash and investments in securities.