Eminent Domain Fight Not Over Yet, Say Supporters
Monday, November 20, 2006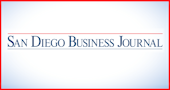 The ability of government to take private property for public use was challenged in the Nov. 7 state election. And while current eminent domain law was upheld, many believe the fight for reform is far from over.
Proposition 90 asked voters if state law should be amended to limit government's ability to take private property through eminent domain. Though 53.6 percent of San Diego voters voted in favor, only 47.6 percent of voters statewide supported the measure.
Supporters argued the ballot measure would stop government from taking property through unfair use of eminent domain and without just compensation.
Opponents said Proposition 90 would enable landowners and corporations to demand huge payouts from state and local taxpayers and halt construction of needed projects.
Ruben Garcia, district director for the U.S. Small Business Administration's San Diego District Office, said he expects this issue to remain on the minds of local business owners for the foreseeable future. He said many were relieved that the proposition failed while others remain concerned.
"I don't think that the eminent domain reform is going to go away," said Garcia. "I think there are too many people that are concerned about government being able to take land and not pay market value or give proper compensation."
Garcia said proponents argued that without the use of private land for public growth development will come to a halt.
Bruce W. Beach, partner with the San Diego office of Best Best & Krieger LLP, criticized Proposition 90 by stating it was too broad and poorly drafted.
Beach, who represents public and private clients in eminent domain proceedings, said many changes have already been implemented by the Legislature to address criticisms in the process.
Changes include covering property owners' costs to have appraisals conducted if they choose not to settle, and a clause for property owners to be able to buy back their property if it is not used within a set time period.
"Parts of Proposition 90 would have dramatically changed the way eminent domain was done in this state and almost all other states," said Beach. "Proponents intended to keep public agencies from using eminent domain by making it so expensive that it would be almost impossible to use."
The Centre City Development Corp., San Diego's downtown planning and redevelopment agency, has used eminent domain for numerous projects both public and private.
The CCDC acquired 56 properties for Petco Park from 1998 through 2003 and 33 properties for the development of Horton Plaza in the late 1970s through early 1980s.
David Allsbrook, manager of contracting and public works for CCDC, said the city would never have had the ability to develop a project such as Horton Plaza or Petco Park without the power to assemble properties.
"We use the power of eminent domain only when it is absolutely necessary; when a deal otherwise couldn't be made and we pay just compensation," said Allsbrook.
Allsbrook said he expects to see legislation introduced next year to curb perceived abuses of the process.
Kevin Spillane, a Sacramento political consultant for the Proposition 90 campaign, said Protect Our Homes Coalition would re-introduce a measure with similar intent on the June 2008 or November 2008 ballot.
He said that with a stronger ad campaign he is confident a similar measure will pass.
"At the core, people don't like the idea of government using its power to take your property away from you, particularly if it is simply to turn it over to a politically connected developer for building a project that will generate more revenue for local government," said Spillane.