Preserving Industrial Lands Critical for the Regional Economy
Monday, November 13, 2006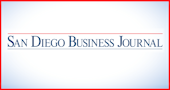 Opinion , Steve Zisser and Wendy Gillespie
Last month, the city of San Diego unveiled its long-awaited draft update to the General Plan , a document that will guide San Diego's regional growth for decades to come. Years in the making, the plan , as stated in its first pages , is " the foundation upon which all land use decisions in the City are based."
A key advance in this future-looking document is the recognition of the "diminishing supply of industrial land" in the city, and the need to protect such properties from the economic pressures that cause residential and other nonindustrial uses to encroach on these important employment lands.
As the draft document notes, not only is the preservation of industrial lands in our city critical to retain middle income jobs for our region, but it also preserves lands needed for the city's major employers today and 20 years from now to "expand rather than relocate out of the city."
Yet, at this time, the single-largest (and fastest-growing) repository of industrial lands in the city , Otay Mesa , has been excluded from the protections outlined in the draft General Plan.
With approximately 70 percent of the city's future industrial lands, Otay Mesa is undergoing a developer-funded, separate review process independent from the General Plan update that could result in the conversion of as much as 900 acres for residential and other nonindustrial uses.
This could mean the regional loss of a larger amount of contiguous and affordable industrial lands than exist in all of Rancho Bernardo , a community that today is an important economic driver for our city.
Otay Mesa also plays an important role in the region's economy, currently home to more than 1,000 businesses that employ over 18,000 individuals, as well as housing for more than 7,000 residents.
Otay Mesa also represents one of the largest international trade zones in the country where more than $24 billion worth of goods cross the border each year (nearly four times the value of goods that transit San Diego's marine port), on more than 5,000 trucks each day.
With the growing binational economy, in fact, the streets of the Otay Mesa industrial community are projected by the San Diego Association of Governments, or Sandag, to handle more than 20,000 trucks each day; not to mention more than 40,000 employees.
It is precisely because of these levels of future activity, and the need to foster economic growth in business centers like Otay Mesa, that creating appropriate buffers and preserving industrial lands from residential development is important to all San Diegans , today and tomorrow.
Without such industrial space, there will be few places in the city for growing tomorrow's major employers in critical sectors such as biotechnology, aerospace, biomedical, electronics, logistics, and other "base sector" industries that are at the heart of the economic development vision outlined in the city's draft General Plan.
To the contrary, the separate community planning process under way in Otay Mesa may actually result in the very conflicts between housing and industry that are forcing companies away from San Diego toward lower-cost, protected industrial lands outside of our region.
While some stand much to gain by promoting the conversion of lower-priced industrial property to other uses, the concentration of employment lands in Otay Mesa available for the city's future jobs makes this issue one for our entire region.
Making sure that we preserve industrial lands today for tomorrow's economy , as outlined in the General Plan , is a smart-growth policy that protects San Diegans, and one that will help keep San Diego's industries more globally competitive.
Steve Zisser is the president and Wendy Gillespie is first vice president of the Otay Mesa Chamber of Commerce.