Schwarzenegger Announces Court Appointment
Friday, November 3, 2006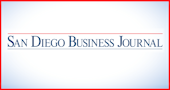 Gov. Arnold Schwarzenegger announced the appointment Nov. 3 of Gonzalo Curiel to the San Diego Superior Court.
Curiel, 53, of Los Angeles has served as an assistant U.S. attorney in Los Angeles and San Diego since 1989. Previously, he was an associate with the law firm of Barbosa & Vera from 1986 to 1989.
A graduate of Indiana University, Curiel, a Democrat, earned his law degree from the Indiana University School of Law.
He fills a vacancy created by the retirement of Judge Laura Hammes. The position pays $158,201.
, Pat Broderick