Putting Leather to Pavement Won't Happen in These Shoes
Monday, May 29, 2006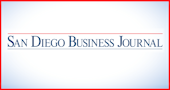 In an attempt to prove you can have your cake and eat it too , or in this case, your sexy Italian stilettos , one San Diego businesswoman is venturing into the animal-safe, eco-friendly footwear industry with high hopes for the fashionable yet socially conscious fall season.
San Diegan Jodi Koskella and her friend from New York, Lauren Carroll, have launched a two-woman, coast-to-coast dual-headquarter company called Charmon & #233;. Pronounced shar-mo-NAY, the women invented the word to reflect their company's mission, which is to create "charming shoes in harmony" with people, animals and the environment. In lieu of using any animal skin leather, the materials used on Charmon & #233;s are man-made and have been assembled in a sweatshop-free factory.
"There's no reason to assume that you have to use leather anymore," said Koskella, who works out of her La Jolla home and primarily handles the sales and marketing aspects of the budding business.
While the idea of high-quality, non-leather shoes is not new, Koskella hopes to carve a niche for her company by being the first to offer high-quality, eco-friendly footwear on the cutting edge of fashion that's also financially accessible to more consumers. Charmon & #233;'s debut collection features two lines, Spice and Wildflower. While Spice features three styles designed to be sexy, sophisticated shoes for evening wear, Wildflower features seven styles designed for more practical work and weekend wear.
Although Charmon & #233;s may sell for less than their high-end rivals by such noted fashion desires as Stella McCartney, the price tag for most Charmon & #233;s is still on the higher end of the retail scale. Most styles in the collection, which starting in late August will be carried by Cedros Soles in Solana Beach, cost $290.
Koskella said her plan is to target the "enlightened yuppie," who has enough disposable income to be fashion-forward but also appreciates positive social messages.
For now, Koskella said her marketing plan is to work with individual retailers, but by next spring, she would like to have a more aggressive straight-to-consumer advertising plan in place.
Before delving into the footwear business, both Koskella and her partner, Carroll, were Silicon Valley executives. The transition from high-tech to footwear has been surprisingly smooth for them.
"It really is (a world apart)," Koskella said. "But what's interesting is so many of the same rules apply. It's the same process with a totally different product."
In addition to selling products through Cedros Soles, Charmon & #233; shoes will be available online at charmoneshoes.com and in shops in San Francisco.
- - -
Sold: Seven ground-floor retail condominium units known as the Bella Capri Retail Center have sold for $5.5 million, according to an announcement made May 21 by Colliers International.
The commercial real estate services provider with offices in Downtown, University Towne Center and Carlsbad represented the seller in the transaction.
Located on the northeast corner at 702 and 712 Pearl St. in La Jolla, Bella Capri is anchored most notably by Sammy's Woodfired Pizza. Originally built in 1987, the 9,800-square-foot center was renovated last year and features Mediterranean-style architecture.
The center is part of a larger development that includes 22 upscale residential condos, but those units were not part of the sales transaction.
- - -
Room To Grow: Good news for retailers and, more importantly, would-be retailers; San Diego has ranked No. 5 on Sperry Van Ness' "Top 10 Markets to Watch" report.
The Irvine-based commercial real estate investment brokerage firm analyzed more than 100 primary, secondary and tertiary markets to compile the report, which was released this month. The report ranked U.S. retail markets based on which show the greatest potential for income growth using various economic indicators, such as unemployment and population growth rates.
At No. 5, San Diego's retail market potential ranks behind only Los Angeles; Orlando, Fla.; the Puget Sound region in Washington state; and Florida's West Palm Beach and Fort Lauderdale areas. Rounding out the top 10 in spots six through 10 are Phoenix; the San Francisco-Oakland area; Austin, Texas; Denver; and San Jose.
According to the report, San Diego's appealing climate and beach-oriented lifestyle continue to attract both part- and full-time residents willing to put up with a higher cost of living. Other factors cited as reasons for San Diego's high ranking on the list include the region's low retail vacancy and declining unemployment rates.
To view the report in its entirety, go to http://marketing.svn.com/topten/svntoptenmarketsretail.pdf.
Send retail news to Jessica Long at jlong@sdbj.com . She can also be reached at (858) 277-6359, Ext. 3114.