California Hospital Pricing Data Now Available Online
Monday, May 29, 2006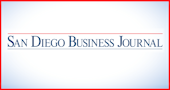 Data from a new California law that requires hospitals to disclose their prices, shows San Diego facilities charge below the state average for nearly all of the most common procedures.
While hospital chiefs have said they've had few requests for their phone-book-sized pricing lists since they were made public last spring, new data that benchmarks San Diego's prices to the statewide average of the 25 most common procedures recently became available online at California's Office of Statewide Planning & Development.
It is widely said that the prices are meaningless because no one , except perhaps the very wealthy uninsured , pays them. And even they might get a discount for paying cash.
But some say there is value in letting the public do hospital price comparisons.
Hospitals typically offer the poor uninsured charity care discounts. In 2005, two of San Diego's largest health systems, Sharp HealthCare and Scripps Health, spent about $20 million in charity care, they have said.
Insurance companies negotiate steep discounts from the fee lists, called chargemasters, and federal and state programs such as Medi-Cal and Medicare essentially dictate what they will give hospitals for treating the poor and elderly. According to the California Hospital Association, hospitals in this state are paid 40 to 50 cents for every dollar they incur for cost of care. Perhaps that's partly why 56 percent of California's hospitals operate in the red. San Diego's local hospital association has said that more than half of the county's hospitals had a net loss in 2004.
"Hospital chargemasters are, for the most part, a relic from another era," said CHA spokeswoman Jan Emerson.
In the 1960s and 1970s, federal insurance programs such as Medicare used to pay hospitals based on prices listed on a chargemaster.
Experts say hospitals started to raise prices in the 1980s to stay afloat once the federal government clutched tighter to the Medicare purse strings. Just when reimbursement for taking care of the poor and elderly fell, HMOs gained clout in the 1990s and negotiated big discounts.
Comparison Shopping
But some say greater access to medical pricing in a user-friendly format could be the missing puzzle piece to help increasingly popular health savings accounts lower health care costs. The high-deductible insurance plans involve consumers saving money in a tax-free account. The idea is that people will comparison shop if they have to spend their own money, thereby reducing the cost of health care for everyone.
Opponents of HSAs say saving money is not feasible for everyone, and even supporters admit that the inaccessible, convoluted mess of health pricing is too complicated for holders of health savings accounts to comparison shop.
In light of a recent visit to San Diego from U.S. Health and Human Services Secretary Michael Leavitt, a user-friendly format for comparison shopping could come to fruition. Leavitt told a group of community leaders that San Diego was a promising choice for a federal hospital price transparency project, though the government has not yet issued a promised request for applications.
Duane Roth, the chief executive officer of San Diego's Connect, a life sciences networking group, said he recently e-mailed Leavitt's aides, but has not heard back. Roth is helping rally local collaboration for the pilot, which hospital CEOs have said they could support if they had more detail, especially how much it could cost them.
More Disclosure
While the law that took effect in 2005 requires hospitals to open their chargemasters, another law that kicked in Jan. 1 mandates that hospitals also disclose the prices of the 25 most common inpatient procedures, upon request. That law also says hospitals must provide patients with a cost estimate of their procedure, if requested.
Locally, at least four hospitals , all in the Sharp HealthCare system , have their entire chargemasters online.
The leading inpatient procedures or conditions statewide, in order, are delivering a baby, psychosis or schizophrenia, Caesarean section, heart failure and pneumonia.
Scripps Green Hospital, UC San Diego Medical Center and Tri-City Medical Center charged less than the state average in every category, while Palomar Medical Center and Scripps Mercy charged less than the state average in all 25 categories but two.
While Scripps Mercy Hospital Chula Vista charged under the state average for most of the top procedures, the neighboring Sharp Chula Vista Medical Center charged above the state average for more procedures than any other major San Diego County hospital, with Scripps Memorial Hospital Encinitas and Alvarado Hospital Medical Center close behind.
Alvarado is the most expensive hospital at which to bring a new life into San Diego County at a charge of $13,463, well above the state average of $11,386. Sharp Mary Birch Hospital for Women is not far behind at a cost of $12,900. Sharp Chula Vista comes in as the third priciest at $11,682.
The most inexpensive location for the stork to drop its package is Tri-City Medical Center, at $4,748.
Perhaps one reason for the higher than average cost of baby delivery at some hospitals here is due to the shortage of OB-GYNs. According to a recent survey conducted by the San Diego County Medical Society, there are few of the women's doctors in San Diego County, meaning the specialty is highly sought after , and highly paid. Wait times to see an obstetrician/gynecologist, according to the survey, are longer than average.
Another interesting find from the newly available data was that a CT scan of the brain at UCSD costs $877, while at Tri-City, it costs $1,239. If the CT scan is of the abdomen, the discrepancy is somewhat bigger between the two facilities , a difference of almost $400.
If you have heart failure on a limited budget, and you don't have insurance, you might consider Alvarado Hospital Medical Center, where the price is $15,992 , less than half the cost at Sharp Chula Vista, $35,984, one of the highest costs for treatment of the condition in the county. Although the inflated prices serve as a baseline for discounts, even some supporters of health savings accounts are not enthusiastic for hospitals' long-awaited public disclosure.
"A chargemaster is about as useful as knowing only the cost of the most expensive, non-discounted, one-way airfares," said a former urologist, Dr. Jim Knight, who is chief executive officer of San Diego-based Consumer Directed Healthcare, Inc. "Virtually everyone knows that only travelers that absolutely must go last minute ever pay those fares."