Water Pump Opens in Chula Vista
Monday, May 22, 2006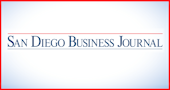 A dedication ceremony for the recently completed Eastlake Greens water pump station in Chula Vista was held in mid-May.
The Otay Water District's board of directors hosted the dedication ceremony for what is now the district's largest pump station capable of pumping 36 million gallons of water per day.
More than 100 people attended the event, including representatives from neighboring water districts, local chambers of commerce, and elected officials.
The station is a piece of the Otay Water District's strategy to provide a reliable supply of drinking water for the residents of eastern Chula Vista.
The pump station will serve the equivalent of 17,500 homes, with the capacity to provide water to up to 50,000 residences.
The pump station will convey water to the district's system via a 30-inch pipeline to two, 5 million gallon reservoirs located near the Salt Creek Golf Course.
The station can operate on a 2,000-kilowatt generator if power on the commercial power grid is unavailable.
Known as the 980-2 pump station, it is located in the 980-pressure zone, with "980" referring to its elevation above sea level. The fast-growing zone averages more than 20 percent growth per year, according to the water district. Water district representatives worked with the city of Chula Vista and The EastLake Company during the project to ensure compatibility with the community, and included soundproof doors in the plans to reduce noise.
Founded in 1956, the Otay Water District distributes water to more than 186,000 ratepayers within a 125-square mile area of southeastern San Diego County.
, Julie Gallant