Neurocrine, Pfizer to Stay Connected
Monday, May 22, 2006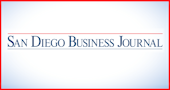 Pfizer, Inc. said it won't cut its relationship with San Diego's Neurocrine Biosciences, Inc., even though federal regulators gave the sleeping pill the firms co-developed only a lukewarm response.
Neurocrine is planning to meet with the Food and Drug Administration in the coming days to get answers to the questions everyone, especially analysts and investors, is asking.
Why did the FDA make a ruling on indiplon without reviewing all information Neurocrine submitted?
What can the company do, if anything, to get its rejected 15-milligram dose approved?
Neurocrine, one of the largest biotechs in San Diego, was seen as one of the most promising. Passage of indiplon was highly expected, analysts said.
But Neurocrine stock fell more than 62 percent in a single day May 16 after the FDA announced that the dose of indiplon with the most earning potential in the $3 billion sleep aid market was "unapprovable."
The stock, traded as NBIX on the Nasdaq exchange, closed at $54.63 the day before the news. It has continued to fall, closing at $19.72 May 17. On May 18, its stock closed at 19.50, a new 52-week low.
The FDA issued an "approvable" letter for lower doses of indiplon, though they have more competition in the market.
The higher dose is meant to allow an insomniac to not only fall asleep, but also stay that way through the night.
Rejection Instead Of Extension
The FDA told Neurocrine it did not review all submitted information, but the agency still rejected the higher dose instead of extending the time it had to review materials.
"This was kind of a strange ruling," said Bud Leedom, a former Wall Street analyst who chairs the San Diego Growth Stock Conference, adding that he's never seen such an ambiguous decision. "An extension would have been negative, but not as negative as this."
Matt Berry, an associate analyst at the Berkeley-based Medical Technology Stock Letter, said he thinks the ruling could be a result of the FDA's increasingly conservative threshold for safety.
The FDA extended Neurocrine's ruling once in January, saying the drug needed to be reviewed by the federal Drug Enforcement Agency, which helps regulate controlled substances. The FDA had requested results of a study Neurocrine conducted that, according to the local firm, showed no impairment on drivers the day after taking the drug.
According to FDA data, the agency approved about 19 percent fewer drugs in 2005 than in 2004 before the then-approved drug Vioxx was recalled after being linked with heart attacks and strokes. More than 6,000 lawsuits followed.
"In general, we're seeing a lot of (cautiousness) in the FDA these days," Berry said.
'Local Tragedy'
The analysts spoke about Neurocrine with a somber, wait-and-see tone.
"It's a local tragedy," said Leedom. "It was a very well regarded biotech. It just shows how incredibly risky biotechs are without a product approved."
Several analysts upgraded the stock, though, saying it was a steal, assuming it would bounce back.
The company has enough cash on hand to last about 2 & #733; years at its current burn rate, said Leedom. So with less spending likely on drug development and sales efforts, the company should be able to last well beyond that time frame, he said.
Neurocrine reported having $264.5 million in cash in the first quarter. It has about 10 other drugs in the pipeline, so indiplon is not its last chance, analysts say.
And the company still has Pfizer, one of the largest pharmaceutical firms in the world, as a partner.
"We're in discussions with them every day, as we have been throughout this whole process," said Betsy Raymond, a spokeswoman based at Pfizer's New York headquarters. "We're working with them."
Raymond, however, declined to categorize Pfizer's tolerance for a biotech partner having troubles. Talking about where or when Pfizer typically cuts its ties would be "speculation," she said.
Neurocrine said in its teleconference the day of the announcement that it would not answer any questions until it speaks with the FDA. The FDA has referred questions to the company.
Neurocrine, which was founded in 1992, has more than 360 employees, and there have been no reports of layoffs or workers quitting.
While the approvable doses would compete with several other sleeping aids, including Sanofi-Aventis' top-selling Ambien and Sepracor's Lunesta, Neurocrine has not said if it will market them without the 15-milligram dose.
Neurocrine reported revenues for the first quarter of $19.5 million compared with $11.9 million for the same period last year. For the first quarter, the company reported a net loss of $25.9 million, or $0.69 per share, compared with a net loss of $18.8 million, or $0.51 per share, for the same period in 2005.