Survey: Fewer Small Doctor Groups Take Medi-Cal
Monday, May 15, 2006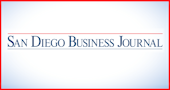 A recent survey by the San Diego County Medical Society reveals that trends among small physician practices here are creating a Catch-22 for doctors and patients.
To start, many are backing away from Medicare and Medi-Cal patients. From 2002 through the end of 2005, the number of small practices, defined by the survey as fewer than five doctors, accepting Medicare patients dropped by about 7 percent, and by around 8 percent for Medi-Cal patients. About 85 percent report taking Medicare insurance today, and around 50 percent take Medi-Cal.
Doctors in small practices are working about 10 hours more each week than those at medium to large group offices, but getting paid less, the survey says. Doctors from small offices also reported having more difficulty recruiting physicians than larger offices, but in an anomaly, reported less of an impression that there is a physician shortage in the county.
Overall, about 44 percent of doctors said they think there is a physician shortage here. In 2002, when the society conducted its first such survey, 64 percent of the respondents reported they felt there was a doctor shortage.
"Doctors are working more hours, and that's going to be difficult to maintain over time," said Ted Mazer, the president of the San Diego County Medical Society.
Say Goodbye To House Calls
Mazer said the national trend is leaning toward larger group practices, and that the days of house calls are coming to a close.
"That's likely going away," Mazer said. "Doctors are more likely to work set shifts instead of answering a pager."
Patients who see doctors in small local practices have a shorter wait for an appointment, making these offices attractive, but community health care leaders say they fear those facilities are a dying breed.
This year's survey included 462 respondents and was conducted online and through e-mail. Most of the respondents were members of the county medical society, and about 74 percent were male.
Data showed that in the face of a 5 percent decrease in Medicare reimbursement, only 33 percent of small practices would continue taking Medi-Cal patients. About 42 percent of respondents from medium and large practices said they would keep taking the insurance.
"We're still not getting peanuts for Medicare," said Tom Gehring, the medical society's chief executive officer.
Gehring said San Diego's doctors face a disadvantage in Medi-Cal reimbursement because the program's formula groups the county with areas of the state that are sparsely populated.
The state's doctor lobbying groups were successful in helping to pass a bill proposed by Sen. Denise Moreno Ducheny, D-San Diego, this year that reversed a 5 percent decrease in Medi-Cal rates in California.
"As angry as doctors are, not everybody is willing to shut their doors," Mazer said.
County Crisis
Specialties that appeared to be "in crisis" in San Diego County, according to the survey, include neurosurgery, neurology, orthopedic surgery, otolaryngology, or ears, nose and throat doctors, and urology.
The survey defines a crisis as longer wait times, perceived shortage and difficulty recruiting.
When compared with data from the first medical society survey, released in 2002, Gehring said doctor retention seems to be improving. Nineteen percent of physicians said they would leave the practice of medicine within three years in this year's survey. In 2002, that number was 35 percent.
Women physicians still are paid less than men, with the top salaries of respondents being in the $100,000-$150,000 range, while the top salaries men reported were $150,000-$200,000.
There was no significant difference between the time women versus men doctors spent with patients, but females reported working 53 hours per week versus 58 hours for men. In all, doctors said they spent about 42 hours a week seeing patients.