City Pursues, Settles Junk-Fax Suit
Monday, May 15, 2006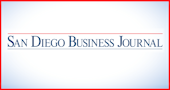 San Diego city officials announced the settlement of a junk-fax lawsuit against Orange County-based Fax.Com, Inc. on May 15 for $428,000.
The lawsuit was based on hundreds of unsolicited advertisements received on city of San Diego-owned fax machines throughout 2003. City Councilwoman Donna Frye's office was inundated with these faxes and initiated action by notifying the city attorney's office.
Under the Telephone Consumer Protection Act of 1991, distributing unsolicited advertisements by fax to anyone without prior express consent is a violation of federal law. A prior business relationship is considered consent, unless the recipient of the fax withdraws that consent.
The law provides for damages of $500 per violation and $1,500 per willful violation, along with injunctive relief.
The city settled the original lawsuit with Fax.Com for $75,000 in 2004, but the corporation dissolved and defaulted on the settlement with no assets to pursue. The revenue and recovery unit of the San Diego city attorney's office reopened the case in January with the intent of recovering money through the individual officers of Fax.Com.
Frye and City Attorney Michael Aguirre announced the recent settlement against former Fax.Com President Kevin Katz within two weeks after the stipulated judgment was awarded in court.
Sheila Ferguson, deputy city attorney who works under Aguirre in the revenue and recovery unit of the city attorney's office, said they had evidence that Fax.Com was sending fraudulent faxes nationwide, such as advertising mortgages with incredibly low rates, and would fold its company and reorganize under a new name.
"So if we went to trial, we had very solid evidence and they were going to lose," Ferguson said. "They wanted to spare themselves the expense of trial and agreed to a stipulated judgment."
Ferguson said she's optimistic the city will recover the settlement amount through Katz's personal assets.
"Kevin Katz has a lot of real estate in California, so we're going to be able to collect it," Ferguson said. "It's a matter of time before the city gets the money, and will probably take several months."
Ferguson said the Federal Communications Commission fined Fax.Com $5 million for sending unsolicited fax advertisements, and the California state attorney general also has a lawsuit pending against the corporation.
, Julie Gallant