Noted Institutes Unite for Stem Cell Funding
Monday, March 20, 2006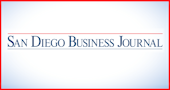 The fate of a historic collaboration among four major research centers here to build a stem cell institute will likely have to wait for the outcome of two lawsuits challenging the constitutionality of a law voters approved in 2004.
The collaboration, which was expected to be announced March 17, is comprised of the world-renowned Scripps Research Institute, Burnham Institute, Salk Institute and UC San Diego.
After at least a year of privately discussing the effort, the groups planned to sign an agreement not to compete with one another for grants from Proposition 71, which approved $3 billion over 10 years for stem cell research. The statewide measure passed in 2004 with 59 percent of the vote.
Instead, the centers will collaboratively request funds to create the San Diego Consortium for Regenerative Medicine, a nonprofit stem cell research institute to be located in a new five-story building on UCSD's campus. In line with Proposition 71, the center would have an emphasis on embryonic stem cell research.
Industry members call the unified effort unprecedented, saying it could make San Diego the global leader in stem cell research.
Those involved with the San Diego consortium say there is no final cost for the project because leaders will submit several scenarios to CIRM.
However, Evan Snyder, director of Burnham's stem cell and regenerative medicine program, said that such an effort could need around $50 million.
Leaders say carrying the plan to fruition would overshadow the lost bid for the California Institute for Regenerative Medicine, or CIRM, an administrative body in charge of dispersing Proposition 71 money that makes its home in San Francisco.
"We didn't get the stem cell center, but San Diego is doing what we said we were going to do," said Joe Panetta, the chief executive officer of Biocom, the regional trade organization that represents more than 400 life science companies. "It's going to put us in the position to take advantage of all the resources we have here."
Approval Needed
But Burnham, Salk, UCSD and Scripps will have to get their proposal approved by CIRM, which has not allocated any money because of ongoing litigation.
The lawsuits allege that CIRM violates an article of the California Constitution that calls for state control of spending taxpayers' dollars. Appointed leaders of CIRM allocate the money.
The suits were filed in 2005 by the People's Advocate and the National Tax Limitation Foundation and are being heard in Alameda County Superior Court. That lawsuit is being handled legally and paid for by an anti-abortion group, the Life Legal Defense Foundation.
A second suit was filed by the California Family Bioethics Council, which is affiliated with Focus on the Family, a ministry started by Dr. James C. Dobson.
Snyder said a plan was ready to present to CIRM a year ago.
"When everything got tied up with the lawsuits, we held off," Snyder said.
UCSD Chancellor Marye Anne Fox said the team is ready to "gear up" once the lawsuits are settled. Officials said that could be the end of this year at the earliest.
"We hope it's going to be soon," Fox said, though even then, competition will be stiff.
"Certainly, we won't get all of that money," she said. "We anticipate that Stanford, Berkeley, UCSF and private institutions will be competing as well. What this does, is give San Diego a strong standpoint from which to compete."
Some Funding Near
A CIRM spokeswoman confirmed that Robert Klein, the agency's chairman, is close to securing $50 million from philanthropists to fund some research until the lawsuits are settled.
CIRM President Zack Hall said the board is in support of cross-institutional and interdisciplinary research efforts like the one proposed here.
The effort, he said, "ensures that stem cell research in San Diego will be pursued in the most effective possible way."
CIRM's leadership includes a 29-member independent citizen oversight committee, which includes university officials and executives from nonprofits, life science companies and even film studio Paramount Pictures. An 11-member facilities working group makes recommendations to the oversight committee, but the committee votes on final decisions.
The state does not bind CIRM's officials to open meeting laws, though its officials have vowed to give public notice of meetings, post agendas and open the meetings to the public.
Possible Conflict
Lawyers have argued that CIRM's board members present a conflict of interest because some of them are executives at research institutes likely to request grants, including Salk and Scripps. However, CIRM guidelines state that CIRM requires members of its boards to abstain from voting on matters in which they have a personal stake.
A decision in both suits is expected from Alameda County Superior Court Judge Bonnie Lewman Sabraw in the spring, though both sides are likely to appeal, those involved have said.
Sabraw said in November that the court has a "solemn duty to uphold an initiative, resolving all doubts in its favor, unless its unconstitutionality clearly, positively and unmistakably appears."
Doug Bingham, Scripps Research Institute's executive vice president and chief operating officer, said of the collaboration: "The lawsuits definitely delayed the project, and people had to step back and figure out what was next. We still have substantial work to do."