SBA Steps Up in Disaster Response
Monday, March 13, 2006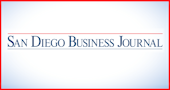 It has been six months since Hurricane Katrina ravaged America's Gulf Coast , and the SBA has been a proud partner in helping to rebuild what Katrina, Rita and Wilma destroyed.
I am pleased to report that the U.S. Small Business Administration has approved $5.4 billion in taxpayer-backed, low-interest loans to more than 76,000 homeowners, renters and businesses in Texas, Louisiana, Mississippi, Alabama and Florida.
Never before in our history has the SBA been asked to respond to a disaster of this magnitude, and our employees have worked tirelessly, compassionately and with the highest sense of urgency to meet the needs of the victims in a disaster area that spans five states and some 90,000 square miles.
More than 380,000 disaster applications have been received, more than 251,000 have been processed and more than 269,000 damaged properties have been inspected.
By way of comparison, the agency has eclipsed what was previously its largest response in history, the 1994 Northridge earthquake. In that disaster, it took us one year to process the 250,000 applications we received and approve the $4 billion in disaster loans. In this disaster response, we've surpassed that in just six months.
Our response has been an agencywide effort. Not only do we have more than 4,000 people working in the Office of Disaster Assistance, we've even engaged personnel in our district offices all across the country to help with the processing of loan applications. Additionally, we've just announced an initiative with the Office of Gulf Coast Rebuilding called the Disaster Loan Partners Initiative to increase the role of private sector financial institutions in the hurricane recovery efforts throughout the Gulf region.
For businesses, vital to the rebuilding of local economies, we've approved $1.36 billion in disaster loans, and we have processed 86 percent of the business disaster loan applications. In order to expedite approvals of these loans, we simplified documents and streamlined approvals for loans under $150,000.
It's also worth noting that in the SBA's guaranteed working capital and real estate/fixed asset loan programs, the agency has delivered $400 million in loans to small businesses in the declared disaster areas. This means that nearly $1.8 billion in loans to businesses have been approved in those areas impacted by the hurricanes.
The Bush administration, working with Congress, has allocated about $88 billion in federal aid for the relief, recovery and rebuilding of the disaster areas, with an additional $20 billion in requests pending congressional approval. Add on top of that the generosity in terms of billions of dollars in donations made by the private and nonprofit sectors.
These significant monetary commitments, combined with a close collaboration among the federal, state and local governments, are elements that will help the region recover. At the SBA, we've made it a point to work with all those involved as we help the region rebuild.
While there is still uncertainty as to how, when and where rebuilding will proceed, we stand ready to deliver the billions of dollars we've already approved as the victims need them to begin the process of reconstruction. No doubt, we still have work to do.
But, as we've said from the beginning, we will stay focused on the job and our responsibilities until our work is completed. President Bush has said that this is an unprecedented disaster and we are making sure that "unprecedented" is what defines our response.
Hector V. Barreto is administrator of the U.S. Small Business Administration.