U.K. Superstore Drawn to S.D. Region
Monday, June 26, 2006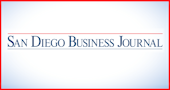 Multi-billion-dollar British retailer Tesco is looking to make its U.S. debut in San Diego.
Chief Marketing Officer Simon Uwins confirmed last week that the $65 billion-a-year food purveyor is considering opening a store in San Diego as early as mid-2007.
Tesco, founded in 1924, made a profit of $3.5 billion last year and owns some 2,500 food and supercenter-type shops in the United Kingdom, as well as 12 countries in Europe and Asia.
For its U.S. debut, the Cheshunt, England-based company plans to launch higher-end convenience stores described by some as a cross between 7-Eleven and Whole Foods, although Tesco executives are elusive when it comes to sharing store details.
"We're looking at some sites in San Diego, yes," Uwins said. "It will be one of the first places."
In addition to San Diego, Tesco is considering several other Southern California sites and the West Coast. Uwins declined to list the sites currently under consideration, but did say Los Angeles is a logical choice.
"We've kind of been looking at the West Coast," Uwins said. "I think it has a lot of the characteristics that we find attractive."
Uwins said San Diego is attractive because it is a big city with a big population, but dominated by Wal-Mart, like so many other U.S. regions. Southern California's trend-setting lifestyle is also a major draw, he said.
Can Opposites Attract?
While Tesco may be attracted to Southern California, it remains to be seen whether Tesco will turn on San Diego, according to a 30-plus-year veteran of the retail scene.
George Whalin of the San Marcos-based Retail Management Consultants believes Tesco is taking a major gamble bringing a European-style store into the United States.
"I know that everyone in the retail business just thinks that Tesco is the best thing since sliced bread but I'm not convinced it's going to work," Whalin said. "The fallacy in their plan is that they seem to believe that somehow California has a shortage of good food stores, but it doesn't seem to me that that's the case at all."
Whalin believes Tesco executives should heed lessons learned by past failed attempts by European retailers to enter the U.S. market without adapting to American habits.
"European stores with European sensibilities will fail," Whalin said. "Tesco does have deep pockets, so maybe they can work something out if they adapt, but it's definitely a formidable challenge."
Growth Plans
Uwins declined to say just how many Tesco stores are likely to open next year, but said the company is prepared to spend roughly $400 million on its U.S. debut.
"It seems to us that the U.S. market is undergoing tremendous change, which presents opportunities for us," Uwins said.
Tesco, which as The Tesco Group also has a banking, telecom and Internet arm, has been the beneficiary of many opportunities of late. Last year, the company opened 2 million square feet of new space in the United Kingdom and more than 5.4 million square feet outside the United Kingdom, according to company documents.
A recent published report compared the Tesco "invasion" to mega-retail giant Wal-Mart opening up across the street, but Uwins insists that is not the case.
"It's about organic growth," Uwins said. "We're not trying to take over any market."
About Tesco
Tesco operates four retail formats, including Tesco Express , the type of store the company plans to start its U.S. operations with. Tesco Express is the company's answer to the neighborhood convenience store and sells fresh produce, wine and baked goods, topping out at up to 3,000 square feet, according to a company fact sheet.
The company's other formats are Tesco Metro, a larger but still strictly food format store; Tesco supercenters, an even larger format that carries both food and nonfood products; and Tesco Extra, the company's largest model, stocking everything from clothing to garden furniture in space starting at about 60,000 square feet.
Although Uwins freely confirms that the Tesco Express format has been chosen for the U.S. debut, he is rather elusive about further details and descriptions.
Uwins said the company wants U.S. shoppers to be surprised when they experience Tesco for the first time.
"It's so unique, we're going to let them see for themselves so they can form their own opinions," Uwins said.