Seller Should Be Prepared When Buyers Come Calling
Monday, June 26, 2006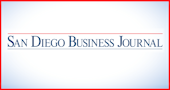 Question: How do I prepare my company for sale?

Answer:
Thinking about selling your business? If there is a possibility of a sale down the road, there are several key items you should be addressing now. First, be sure you are watching profitability. While this is generally a priority for most businesses, a track record of sustained profitability weighs heavily in company valuation. Watch your expenses and spend only on absolute necessities. This will also help you to maximize positive cash flow, which is very important to buyers.
Remember that recurring revenues and repeat business represent real value to potential buyers. If you can build these into your revenue stream, do it. And be sure to keep those longtime customers happy. A buyer wants to see consistent revenue streams and long-term customer relationships.
While top-line growth is a key indicator of how successful you have been, buyers understand that your revenues do not tell the entire story. If you have an exceptional product or service, you may still be attractive to a buyer. They will want to see strong market potential, customer references (Blue Chip clients are a plus), and partners, alliances or certifications that validate the strength of your offering.
Potential buyers will also evaluate your management team. They will not only be buying what you're selling, but the team who is building and marketing what you're selling. They will be looking for a team that can keep the business operating smoothly, especially if you won't be there. Or they may be looking at how your team can complement their own and how easily they can be integrated into their larger corporate entity.
Finally, run a clean operation. Make sure you are the legal owner of your assets such as intellectual property. Your contracts should be clear and defensible. And your company should be managed with the utmost integrity.
Written by principal Kevin O'Neill at Westchester Associates, merger and acquisition specialists and a sponsor of the Chairmen's RoundTable, a nonprofit volunteer organization comprised of current and former CEOs who provide free business advice and mentorship to small business owners. For more details, visit www.chairmensroundtable.com.