Pfizer Breaks Off Neurocrine Deal
Thursday, June 22, 2006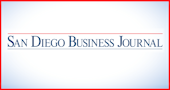 Pfizer Inc. has cut its ties with Neurocrine Biosciences, Inc., leaving the bruised drug company to battle the Food and Drug Administration over the sleeping pill Indiplon by itself.
Since Neurocrine received a "nonapprovable" letter in May from the FDA for its 15 milligram dose of Indiplon, which has the most market potential, the industry has speculated that the drug giant Pfizer might zap its backing.
Pfizer, however, said about a month ago that it had no such intentions.

Neurocrine announced the split after the market closed June 22. Neurocrine stock dropped 26 percent in after-hours trading to $10.20 per share. Prior to the FDA's judgment, the stock had been trading around $50.
In a conference call, Neurocrine executives said the firm has enough cash to last three years, but said they couldn't get specific about the company's future burn rate until they meet with the FDA to further discuss what the company must do to get its drug to market.
Neurocrine has around $250 million net cash, Chief Executive Officer Gary Lyons said.
Pfizer has spent hundreds of millions of dollars to develop Indiplon. Last quarter alone, it provided $8.2 million to Neurocrine to gear up its sales force.
Two analysts said they believe Neurocrine will eventually get Indiplon approved, even without Pfizer's backing.
Local biotech analyst Bud Leedom said it's possible Neurocrine could find a different partner.
Still, he said, "Pfizer walking away after having such a big investment is, on the surface, a really troubling sign."
"They saw something there. It could just be that they felt it would be too long before Indiplon could be approved," Leedom said.
New York-based biotech analyst Juan Sanchez, of Punk Ziegel & Co., said, "Given what we know about the drug today, the company will get it approved in the future."
Neurocrine said June 22 that it does not have to pay Pfizer to reacquire rights to Indiplon.
In the conference call, executives said the company plans to in-license some products in hopes of offsetting the costs of keeping its total sales force intact. Neurocrine also has a mid-stage drug for endometriosis that executives called promising.
Neurocrine said it could spend $30 million more to "cross the finish line" with Indiplon but that they, again, won't know for sure until they meet with the FDA.
Neurocrine revealed a week ago that letters it received from the FDA indicated concerns about Indiplon's safety in elderly patients, and said some data from clinical trials might need to be reanalyzed.
Executives received criticism during the call from some investors for not being more specific about a burn rate, but said by the second quarter, they should have a better idea.
, Katie Weeks