Cricket Lands in Cincinnati
Tuesday, June 20, 2006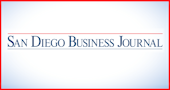 Leap Wireless International Inc. said it began offering its flat-rate Cricket wireless service in Cincinnati on June 20.
The San Diego company is providing the service through its partnership with Alaska Native Broadband 1, which was the winning bidder on a group of licenses for Cincinnati, Lexington and Louisville, Ky., Colorado Springs, Colo., Austin, San Antonio, El Paso and Bryan, Texas; and Las Cruces, N.M.
ANB1 is a joint venture between Cricket Communications, a subsidiary of Leap Wireless, and Alaska Native Broadband, LLC.
The addition of service to Cincinnati, with some 1.8 million potential new customers, would give Cricket customers access to a calling area that includes that city, Dayton and Columbus within their regular service plan.
As of the first quarter, Cricket had about 1.7 million customers in some 40 markets, mainly midsized cities such as Buffalo, N.Y., Charlotte, N.C., and Chattanooga, Tenn.
Last month, Leap Wireless said it would launch its Cricket service in new markets with a potential 14 million to 20 million customers. The company said the new markets include San Diego, where it would roll out service either later this year or early next year.
In other Leap news, the company arranged a $1.1 billion credit package. About $600 million of that was rolled-over debt, and nearly $300 million was for ongoing working capital and acquisitions, the company said.
, Mike Allen