Construction Journal
Monday, June 5, 2006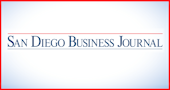 Benchmark Landscape, Inc., has completed landscape installation of the model home complex for Brookfield Homes' 156-home Mahogany at Old Creek Ranch in the foothills of south San Marcos.
Cost: $200,000.
Benchmark President: John Mohns.
Management Team: Dennis Bozykowski and Bill Hoffman.
Foreman: Margarito Corona.
Landscape Architect: Land Concern, Ltd., of Santa Ana.
- - -
MACTEC Engineering & Consulting has been hired by the California Integrated Waste Management Board to provide engineering and technical assistance to help increase the use of rubberized asphalt concrete by local governments.
Cost: Unavailable.
Principal: Bruce C. Coles, president of MACTEC E & C;, and chairman and chief executive officer of Georgia-based MACTEC, Inc., the holding company.
Project Manager: Andrew Brigg.
- - -
Wermers Multi-Family Corp. is under way on Sage Canyon Apartments, a 72-unit, four-building apartment complex in San Marcos.
Cost: Unavailable.
Architect: KTGY Architects of Irvine.
Civil Engineer: Nasland Engineering.
Landscape Architect: Topia.
Wermers Team: Barry Weber, vice president; Alan Spears, site supervisor; Rodney Short, superintendent; and Colleen Harrison, project coordinator.
- - -
Competitive Edge Construction, Inc., in Escondido has been awarded the construction management contract for the second phase of the Escondido Charter High School on Escondido's East Valley Parkway.
Cost: $8.4 million.
Architect: Studio E Architects of San Diego and Escondido.
- - -
Good & Roberts, Inc., in San Diego has begun tenant improvements for MJ Flooring in Murrieta.
Cost: Unavailable.
Project Manager: Julie Mitchell.
Superintendent: Eric Moody.
Architect: Leaford Blevins of Blevins Cubed Architects.
Subcontractors: Prime Electrical Services and DSD Mechanical.
- - -
RSI Roofing in San Diego has begun re-roofing the Coronado Shores Beach Club in Coronado.
Cost: $52,200.
RSI Manager: Sid Scott Sales.
Send news of contract awards and construction commencement and completion for the Construction Journal to pbroderick@sdbj.com . Please include the address, contractor, architect, square footage and cost.