Touch & #233; President Bush, state to fund stem cell research
Monday, July 31, 2006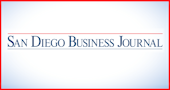 As if to publicly defy the president's veto on expanded stem cell research last week, Gov. Arnold Schwarzenegger announced that the state will loan up to $150 million to California's stem cell institute.
The July 20 announcement came a day after President Bush vetoed a law that would have provided more federal funds for embryonic stem cell research.
The San Francisco-based California Institute for Regenerative Medicine's funding of researchers has been mostly held up by lawsuits that charge that the agency is unconstitutional because it allows unelected officials to disperse money to researchers. The agency was established in a 2004 statewide election where more than 59 percent of the voters chose to allocate $3 billion to stem cell research over 10 years. A Superior Court judge ruled in favor of the institute in April, but the groups, which have anti-abortion ties, have appealed the decision.
"I remain committed to advancing stem cell research in California, in the promise it holds for millions who suffer from chronic diseases and injuries," Schwarzenegger said in a letter to the state's director of finance, Mike Genest. "California is poised to lead not only this country, but all countries on stem cell research."
In 2001, Bush approved a policy that has since funneled $90 million in federal funds to embryonic stem cell research, but only on lines derived from already destroyed embryos. Bush said in a White House statement that if he approved the bill July 20, "American taxpayers for the first time in our history would be compelled to fund the deliberate destruction of human embryos."
Bush added, "As science brings us ever closer to unlocking the secrets of human biology, it also offers temptations to manipulate human life and violate human dignity."
- - -
Computing genes: San Diego researchers are collaborating to make life simpler by looking first at its most complicated parts.
Local scientists have formed the Joint Center for Molecular Modeling through a $2.1 million federal grant, announced July 21.
Several scientists from the Burnham Institute for Medical Research and UC San Diego's Computer Science and Engineering department will use the money to do research using information from the human genome project that could be used later to make drugs that target specific genes.
Led by Dr. Adam Godzik, who oversees Burnham's bio-informatics and systems biology programs, researchers will collaborate to develop software for predicting protein structures produced from genes. The National Institutes of Health funded the project.
Godzik said such software is already available, but that the quality of predictions is "generally so poor, that they are not useful."
- - -
Nano group pulls weight for British firm: Local nanotechnology industry networking group NanoBioNexus has scored its second consulting contract, with a British company looking to establish its first U.S. office , in San Diego.
The firm, Oxford NanoLabs, is a self-described nanobiotechnology diagnostic company based on technology from the University of Oxford.
NanoBioNexus, a nonprofit, celebrated its second anniversary this month.
Adriana Vela, a former software developer and marketing executive, started the group.
NanoBioNexus was granted $700,000, in its first consulting contract, this year by the National Cancer Institute and designated to lead the educational component for one of five national Centers of Cancer Nanotechnology Excellence at UC San Diego.
- - -
One Sharp exec: Hospital executive Dan Gross is breaking the mold.
Gross, who began his 27-year-long , and still going , career at Sharp HealthCare as a clinical nurse, knows well the meaning of promoting from within.
Sharp, a San Diego-based nonprofit health care system, has promoted the chief executive officer of the Metropolitan Medical Campus to a newly created position of executive vice president of Sharp HealthCare.
Gross will take shape in his new position effective Aug. 21. He will oversee operations in four acute-care and three specialty hospitals, working to streamline processes and improve overall care.
Contact Katie Weeks with health care news at kweeks@sdbj.com , or call her at (858) 277-6359.