City sues its Texas law firm
Thursday, July 27, 2006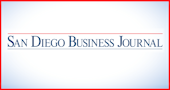 The San Diego city attorney's office July 27 filed a lawsuit in San Diego Superior Court against the Houston-based law firm of Vinson & Elkins.
The city is charging the firm with breach of contract, breach of fiduciary duties and professional negligence, and is seeking more than $10 million.
Some history:
The city hired the law firm in February 2004 to investigate the city's financial disclosure practices and its pension system, and to represent the city before the Securities and Exchange Commission, which was investigating the city.
Vinson & Elkins released its report in September 2004, and in 2005, its contract was terminated after the company had been paid $6.2 million for its work.
On July 26, City Attorney Michael Aguirre, in his latest interim report, charged that the company "repeatedly, systematically and knowingly" disregarded the obligations stated in its contract with the city.
"It took them two years and $6 million to issue a report that was beneath professional standards, according to both the city's outside auditor, KPMG, and the SEC. It was worthless. It's time for the taxpayers to fight back. They deserve a refund."
Vinson & Elkins' lapses, Aguirre said, caused the city to hire outside risk management firm Kroll Inc., which has charged the city more than $20 million and has not yet completed its report. The KPMG audits of 2003, 2004 and 2005 are incomplete, said Aguirre.
Mark Curriden, a spokesman for Vinson & Elkins, said July 27 that the firm had not had the opportunity to study the suit, but had reviewed Aguirre's interim report, listing the city's grievances.
"The report contains many inaccuracies and misstatements regarding the firm's work for the city of San Diego and we strongly disagree with his conclusions regarding that work," said Curriden. "V & E; competently and professionally performed the work for which it was engaged and none of the work that it performed harmed the city in any way. In fact, the city benefited from the firm's work. None of the claims made by Mr. Aguirre can be justified."
, Pat Broderick