Governor boosts stem cell research
Friday, July 21, 2006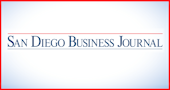 As if to publicly defy the President's veto on expanded stem cell research this week, Gov. Arnold Schwarzenegger announced the state will loan up to $150 million to California's stem cell institute.
The July 20 announcement came a day after President George Bush vetoed a law that would have provided more federal funds for embryonic stem cell research.
The San Francisco-based California Institute for Regenerative Medicine's funding of researchers has been mostly held up by lawsuits that charge the agency is unconstitutional because it allows unelected officials to disperse money to researchers.
The agency was established in a 2004 statewide election where more than 59 percent of the voters chose to allocate $3 billion to stem cell research over 10 years. A Superior Court judge ruled in favor of the institute in April, but the groups that filed the lawsuits, which have anti-abortion ties, have appealed the decision.
"I remain committed to advancing stem cell research in California, in the promise it holds for millions who suffer from chronic diseases and injuries," Schwarzenegger said in a letter to the state's director of finance, Mike Genest. "California is poised to lead not only this country, but all countries on stem cell research."
In 2001, Bush approved a policy that has since funneled $90 million in federal funds to embryonic stem cell research, but only on lines derived from already destroyed embryos. Bush said in a White House statement that if he approved the bill June 20, "American taxpayers for the first time in our history would be compelled to fund the deliberate destruction of human embryos."
Bush added, "As science brings us ever closer to unlocking the secrets of human biology, it also offers temptations to manipulate human life and violate human dignity."
, Katie Weeks