Chic Fashions Hit the Target on Once-Forbidden Racks
Monday, July 17, 2006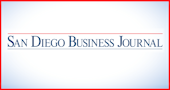 BY RACHEL BROWN
Taking in the atmosphere at a Fourth of July barbecue, Jaye Hersh noticed three well-heeled women with outfits that smacked of the latest hip mix of low- and high-brow fashion.
They paired shirts by Xhilaration and Mossimo, affordable mass-market brands found at Target Corp. stores, with $600 shoes and $300 jeans , a clear sign that Hersh's latest endeavor, selling Target Couture clothing and accessories, was on the right track.
"There are no rules anymore," said Hersh, owner of the boutique Intuition in Southern California. "You have (fashion designer) Isaac Mizrahi, who has merchandise in Target and in Bergdorf Goodman."
The Mizrahi formula is now familiar: put a flashy, upscale designer's goods in a general audience retailer and wait for the customers to be wowed by items classier than most mainstream stock. It's an approach practically invented by Target, or what its customers often call "Tar-zhay."
It's a win-win situation for high-end San Diego jewelry designer Morgan Soule, owner of Morgan Jean Jewelry. Soule said she has always been a fan of a mix-and-match style that freely pairs high-end pieces with "low-end" bargains.
"I don't like it when people have couture from head to toe , it's too much," Soule said, noting that the trend is good for her business because it encourages people to splurge on a high-end piece they really love without worrying about whether they can afford to complete an outfit with it.
But Hersh's twist appears to have turned the formula on its head.
Instead of haute couture designers selling to culotte-clad customers, it's Target and other mass-market brands that are making inroads into exclusive racks at boutiques and toy department stores where they once were barred.
Hersh's Target Couture features handbags, jeans, belts, necklaces and other items sporting Target's famous bull's-eye logo in different sizes and places.
A View From San Diego
But is San Diego ready for the same head-turning twist embraced in fashion-forward Los Angeles? Not yet, according to Laura Ann Fairchild, owner of LA Fairchild Boutique and the LA Fairchild Denim Bar, adjacently located high-retail shops in Cardiff-by-the-Sea.
Although Fairchild frequently advises her clientele to mix high-end staples with more affordable trendy pieces, such as a classic pair of quality denims with a fashionable-for-the-moment-type top, she isn't about to start stocking Target Couture anytime soon.
"We would consider selling it if we heard from our customers that they wanted it, but I'm not going to buy into it right away," Fairchild said, noting that it would be too risky to carry a line that hasn't proven its longevity in the marketplace yet.
Maggie Bobileff, owner of Mister B Men's European Clothing in Encinitas, is also wary of jumping on the Target Couture bandwagon.
"I think it's a great idea, I don't know if I would mix it with Target," Bobileff said. "The production has to be very high-end fit and quality."
Bobileff also said that strong brand recognition is not enough to convince her to carry Target Couture. But others appear to be impressed by the buzz factor created by the well-known bull's-eye logo.
How It's Done
"It was just something that has never been done before. There is a buzz going on about, 'What is this?' " said Hersh, who's not the only one on to something.
Mass brands wanting to bolster their chic credentials to appeal to stylish consumers with high disposable incomes include Southern California-based toy-maker Mattel Inc., which recently put Barbie Luxe duds into pricey and hip Lisa Kline and Fred Segal Flair shops. Clothing designer Anna Sui, handbag company Not Rational, and accessory maven Judith Leiber have worked on Barbie Luxe items, which cost from $40 for a T-shirt to more than $2,000 for some Leiber designs.
And Bratz doll producer MGA Entertainment Inc. has signed a deal to create Bratz Couture for boutiques in the fall.
"It does, of course, help with brand awareness," said Ross Misher, the chief executive of Brand Central LLC, which manages the Target Couture brand. "It is a way to further associate the bull's-eye (logo) and (Target's) brand with fashion."
Hollywood Hopes
Hersh shops at Target and shopped there for years for her two children, who are now adults. She believes her customers , a savvy and celebrity-driven lot , are frequently found in Target aisles, searching not only for laundry detergent and toilet paper, but for clothing as well.
"There is nobody hipper than Target right now," said Hersh, who about a year ago decided to approach Target with the idea of licensing its famous bull's-eye logo so she could display it on her custom creations.
A deal was struck: Target allowed her to use the logo without any licensing payments. Hersh designed the handbags, while her vendors, including denim company J & Co. and accessory designer Madeline Beth, have produced other items in the line.
Prices for the Target Couture collection range from $25 to around $3,000. And it's turned into a bonanza for Hersh, who sold 3,000 pieces in one month and recently fielded a call from People magazine about her collection.
Today's Hollywood has been a catalyst in changing the nature of luxury. With celebrities splashed across every magazine, high-end fashion has become more democratic. If Paris Hilton wears pricey jeans, everyone wants them and can actually get them at the boutique on the corner.
Hersh has seized on the phenomenon. She has sold products on QVC for customers, and her store's Web site is a bulletin board of pint-sized celebrities wearing the cool outfit du jour. The launch party for the line was held at Social Hollywood, a hot restaurant and nightspot, with "One Tree Hill" star Sophia Bush as a host. Mattel's Barbie Luxe, meanwhile, has been highlighted on entertainment television.
Doll Dilemma
Raphael Javaheri, the chief executive of Resilience LLC, an offshoot of Eco Textiles Group Inc., which has secured the license to make Bratz Couture, said that not just any branded clothes will sell. He warned that mass brands can stumble if their boutique merchandise mirrors their own down-market products.
"The upscale has to be totally 180 degrees different," said Javaheri. "You cannot take the same artwork and repackage it and ship it to Bloomingdale's because that will be suicide."
Bratz Couture clothes contain no images of Bratz characters. There's a tasteful logo with a bedazzled B and the word "Couture." The word "Bratz" appears on the hangtag, but not on the items themselves. The word "Target" is also absent from the Target Couture clothes, which show their Target affiliation with the bull's-eye logo.
For his next collection of Bratz Couture, Javaheri has decided to veer away from Bratz's style guide completely. The guide instructs licensees on color palate and graphics, among other details. He will concentrate on the looks coming out of Europe and the contemporary market to completely avoid the cheesiness often associated with mass brands.
"Mass merchants want everything blinged out, everything screaming Bratz," said Javaheri. "In the specialty stores, they don't want to be a billboard."
Not Rational designer Fabiana Trosman, who styled handbags for Barbie Luxe, said her tactic was to make functional bags. The bags had to be adult, even if they hinted at Barbie with subtle touches such as pink stitching and hanging charms.
"My main concern was that it could be useful and not only that, it is a Barbie bag," she said. "It is done a little bit more conservative."
Fashion Fads
Getting into the high-end boutique fashion lineup also means playing on a field where competition is fierce. That poses a pitfall for mass brands: becoming a fleeting fashion can harm whatever stylish reputation they were attempting to build.
At Intuition, Hersh said the key is to keep the Target Couture products on top of the trends. In addition, the collection's distribution is being carefully controlled. After months of being offered only at Hersh's store, the products will slowly move into other boutiques and better department stores, where they'll be able to polish their high-end resum & #233;.
"We are really looking to establish this as a long-term brand, just like Lacoste or Polo," said Brand Central's Misher. "We are going to keep it fresh to ensure longevity."
However, Richard Dickson, a senior vice president at Mattel, said it may be harder than many think for mass brands to retain their haute appeal, though he believes Barbie's affiliation with legendary designers such as Bob Mackie and Oscar de la Renta, who made dresses for the doll, gives Barbie Luxe a genuineness that others lack.
He expects many other brands to slink back to mass retailing when the "mastige" (an amalgamation of mass and prestige) craze subsides.
"There is a certain amount of coolness today to getting a deal on a certain thing that is more socially the norm," said Dickson.
"(But) the high-end luxury customer will always be the high-end luxury customer."
Rachel Brown is a staff writer for the Los Angeles Business Journal. San Diego Business Journal staff writer Jessica Long contributed to this article.