W Sunstone's Third Hotel Purchase in City This Year
Monday, July 3, 2006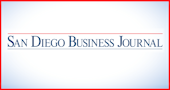 A San Clemente-based real estate investment trust, one of the largest owners of San Diego hotels, just added to its portfolio of local properties with the acquisition of the posh W Hotel San Diego.
The purchase, announced last week by Sunstone Hotel Investors Inc., traded on the New York Stock Exchange under the symbol SHO, followed an earlier report in the San Diego Business Journal that the sale of the 259-room W in downtown's Marina District was pending.
According to Sunstone, the price tag was $96 million, or $370,000 per room. Last year, the average price per room sold in San Diego was $134,112, a 45 plus percent increase over 2004, according to Atlas Hospitality Group, a Costa Mesa hotel broker.
The hotel, formerly known as the Old Columbia Square, is a mixed-use development. It was purchased, renovated and reopened as a W Hotel in 2002 at a cost of $62 million by a venture comprised of Starwood Hotels & Resorts Worldwide Inc., Gatehouse Capital and a group of labor union pension funds, which was the majority owner. Starwood will continue to manage it.
Its amenities include a pool and spa, more than 5,000 square feet of meeting space and three bars including the popular Beach, a rooftop bar with a sand-laden deck, fire pit and cabanas.
"We are excited to announce the acquisition of our first W Hotel and our first management relationship with Starwood Hotels. The W San Diego is a one-of-a-kind asset that leads the downtown market in both average daily rate and revenue per available rooms," Robert A. Alter, Sunstone's chief executive, said, referring to the revenue the hotel brings in from the rooms it lets.
Starwood does not reveal the occupancy rates. However, Smith Travel Research, which tracks the nation's lodging industry, reported that occupancy levels at downtown's hotels averaged 80 percent throughout 2005.
Bullish On San Diego
"We believe that San Diego will continue to be one of the top performing U.S. hotel markets, benefiting from a combination of string business demand drivers, robust convention business and a healthy tourism industry," Alter said.
Sunstone obviously puts its investment money where its mouth is.
Jeff Randall, an equity analyst for the hotel and resort industry with AG Edwards Inc., said Sunstone "gets close to 36 percent of their earnings before interest, taxes, appreciation and amortization from its California (holdings) and most of that comes from Southern California."
Including the W San Diego, the REIT owns 63 hotels with an aggregate of 18,495 rooms primarily under franchises with nationally recognized brands, including Starwood, Marriott, Hyatt, Hilton, InterContinental and Fairmont.
Several of the REIT's more recent acquisitions, Randall said, have been in California, including the Sheraton Cerritos, the Sutton Place Hotel in Newport Beach, which was rebranded the Fairmont Newport Beach, and the Hyatt Regency Century Plaza Hotel in Los Angeles.
In January, Sunstone acquired the 284-room Marriott Del Mar on El Camino Real for $64 million, and in May it scooped up the 335-room Embassy Suites La Jolla for $100 million.
Spending Spree
Within the past year, Sunstone has spent $1.5 billion acquiring hotels. The list also includes a portfolio of Renaissance hotels in Washington, D.C., Baltimore, Orlando, Fla., Atlanta, White Plains, N.Y., and Long Beach.
"It's arguably a good time to be buying hotels," Randall said. "The Southern California market is very strong. As a result the returns on assets over the next three to five years are expected to be pretty healthy and so they (Sunstone) have a very strong knowledge of the Southern California market and this can be used to their advantage."
Bob Rauch, the president of the San Diego County Hotel-Motel Association and co-owner of the Homewood Suites by Hilton San Diego/Del Mar, said another advantage Sunstone has is that its CEO, Alter, has a hotel operations and ownership background.
"First of all, Bob Alter is a true hotelier," said Rauch, a former hotel consultant. "Most REITs that size are not run by true hoteliers. They're typically run by people whose background is in the financial industry."
"As a REIT, Sunstone can't operate and manage the hotels it has in its portfolio, but he (Alter) gets to select companies that can best manage the assets he buys and he has firsthand knowledge of brand performance since he was an operator himself."
Sunstone, Rauch added, is "making acquisitions at a time when Wall Street is looking favorably on hotel acquisitions."
He characterized the REIT's acquisitions as "accretive," meaning that they will increase its stock price.
At the close of trading on June 28, Sunstone Investors stock sold for $29.31 a share, up 33 cents from the day before. Within a 52-week period, it had traded as low as $21.53 per share and as high as $31.45.