Lack of Faculty Is Blamed For Shortage of Nurses
Monday, February 27, 2006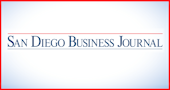 Local schools say America's nursing shortage is largely due to a scarcity of nursing school faculty.
Nationally and locally, nursing professors are retiring, with the average age of those still teaching being 58 years old. Few nurses want to get Ph.D.s to teach when even first-year nurses get paid much more, said Tricia Hunter, the executive director of the Sacramento-based American Nurses Association of California, or ANAC, a trade and lobbying group affiliated with the American Nurses Association. The ANA is a union representing 2.7 million of the nation's registered nurses.
The University of San Diego's Hahn School of Nursing is the only local school that offers a Ph.D. in nursing. Dean Sally Hardin said while first-year nurses can garner $100,000 a year plus sign-on bonuses, housing perks or travel stipends, associate professor salaries are often in the range of $65,000-$75,000. Nurse practitioners, clinical nurse specialists and executive nurses make, on average, $75,000-$200,000 annually, while a fully credentialed nursing school professor makes, on average, $98,000 a year, according to the American Association of Colleges of Nursing.
"(Nurses) deserve that salary," Hardin said. "They are the ones reading the EKGs at 3 a.m."
But the shortage of professors and nursing cannot be observed separately, she and others in the field say.
Supply And Demand
Chris Van Gorder, the chief executive officer of Scripps Health, which owns five hospitals here, said the pay discrepancy is a "supply and demand issue." He said his hospitals meet state-mandated nursing ratios, which require one nurse for every five patients, partly by using traveling nurses from other states. He said nursing salaries are so competitive nationwide that Scripps has some difficulty retaining nurses.
"Young nurses shop for salaries," he said. "We're focusing on how to reduce turnover in nurses' first couple of years."
On the other hand, older nurses have complained during local union negotiations that they don't get paid as well as newer, less experienced nurses. The average salary for a nurse at UCSD Medical Center who has been in his or her profession for 10 years is $68,000, according to the Oakland-based California Nurses Association, the state's largest nurses union. The amount is the second lowest in the statewide UC system, with UC Irvine being the lowest at $66,000.
The good news is that last year, California saw a 9 percent increase in the number of nurses graduating with a Ph.D. Nationwide, colleges are producing five times more nursing faculty now than 10 years ago, according to the American Association of Colleges of Nursing, but USD's Hardin said it's still not enough. Nationally, about 400 nurses graduate with Ph.D.s each year.
The rate of overall nursing graduates is increasing about 6 percent annually, but nursing schools still must turn students away. The college association said that growth rate should be more like 40 percent in order to meet the shortage in hospitals nationwide.
School Programs Abound
USD's Master's Entry Program, which offers a master's in nursing for students with a bachelor's degree in a different field, enrolls about 40 students each year.
"We could easily take 50 to 60, but there simply are no faculty to teach them," Hardin said.
She said academic standards suggest having at least one faculty member for each six nursing students. The university accepts about 60 students each year into its Ph.D. program, which she said could also handle 10 to 20 more students if the school had more faculty.
The wait to get in at some community colleges' nursing programs is up to three years, local nursing faculty leaders have said.
The actual number of students waiting is unclear because some prospective students are on more than one list, said Richard Reed, the assistant dean for student affairs for San Diego State University's College of Health and Human Services.
San Diego State has one of the few bachelor's degree programs in the county for nurses. Point Loma Nazarene University also offers Bachelor of Science and master's degrees in nursing. San Diego City College offers an associate nursing degree and North County's Cal State San Marcos is scheduled to begin offering a three-year basic nursing program this year, which can lead to a Bachelor of Science in nursing. Some other area schools also offer associate nursing degrees.
Reed, who also teaches in SDSU's nursing school, said the school used to get two applicants for each of its 180 annual spots, but the number has doubled in recent years. While community colleges place students on a waiting list, Reed said SDSU immediately accepts or rejects applicants.
Challenges Mounting
Reed and Hardin said it is difficult to find nursing faculty when faced with a vacancy.
"It's always been difficult to get nurses out of the clinical setting and into the classroom," Reed said. "Now, it's even harder."
They cited more opportunities for those willing to go to school longer, broader opportunities for women, who fill the majority of nursing positions, and salary as the main reasons few nurses seek Ph.D.s.
"It's very difficult for a nurse to justify going back to school just to turn around and make no more money than the day she went in," Reed said.
Hunter, who received her nursing degree at USD and later served as a state legislator, said in the last couple of years, a bill was proposed at least twice by state Sen. Sheila Kuehl, D-Los Angeles, that would have provided reimbursement to nurses for gaining a Ph.D., but the bills did not get far, and financial details are being revised.
Other programs, such as SDSU's Nurses Now, attempt to help the shortages by arranging university partnerships with foundations and hospitals to help fund full-time faculty positions. In 2002, SDSU enrolled an additional 15 students through a $150,000, three-year grant from the California Wellness Foundation.
At USD, 80 percent of those working toward a Ph.D. in nursing borrow money through the federal government's Nurse Faculty Loan Program, which forgives up to 85 percent of a loan in exchange for teaching at a nursing school. Hardin also said some students participate in a program where the university and a local hospital each pay a third of the Ph.D. cost, and the student pays the remaining third.
Hunter, who has also worked as a nurse in San Diego's Sharp HealthCare system, said increasing the number of nursing faculty "is going to be the biggest single factor in resolving the nursing shortage." Still, she said it will get worse before it gets better.
"There are 100 qualified applicants for every nursing school spot," Hunter said, citing a statewide average. "We could resolve the nursing shortage if we had the educators."