Property Issue May Go to Voters Anyway
Friday, February 17, 2006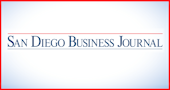 Chula Vista Mayor Stephen C. Padilla on Feb. 17 announced his plans to ask the City Council, at its next session Feb. 21, to support him in placing a measure on the June 6 ballot that would strengthen private property rights.
At issue are the concerns of some property owners that their land could be seized during the city's revitalization efforts, and given to private developers, who potentially could generate more property or sales tax.
A group called the Chula Vistans for Private Property Protection had been collecting signatures for a ballot measure that would require a vote of the public for such seizures. But last week, the city clerk informed the group that the 14,195 signatures collected fell 236 short of what they needed to qualify for the ballot.
Then, on Feb. 15, the city attorney's office recommended that the group be given more time to collect the signatures, and the city clerk agreed. Now, Padilla is moving forward to make sure the voters have their say.
"It's really the right thing to do under the circumstance," he said during an interview. "At the end of the day, you've got thousands of citizens who are signing something they agreed with.
"It doesn't mean I will support it," he added. "I don't have all of the information yet, and I have some reason to believe some of the language may be faulty."
Padilla, who is working with the city attorney to sort through all of that, said that he still believes in "development and good redevelopment," while making sure that "people aren't abused by the powers of eminent domain."
"This is not about my opinion, but simply about being fair to the people who voted on it," he added.
The issue of private property rights and public needs came to a head in June when the U.S. Supreme Court ruled that local governments have the right to take land and, in turn, give it to private developers to spur economic development and tax revenues for the community.
California's eminent domain law is stricter, requiring that seized property must be designated as blighted , a subjective term that worries some local communities.
A month after the Supreme Court ruling, Encinitas City Councilman Jerome Stocks proposed what was considered to be the first ordinance in the nation to strengthen private property rights. His proposal prohibited the city from taking private property and transferring it to another private owner or project by eminent domain without first getting the approval by more than two-thirds of the voters in a regularly scheduled election. It passed unanimously.
Padilla said that he hadn't conferred with Stocks on the Chula Vista measure.
, Pat Broderick